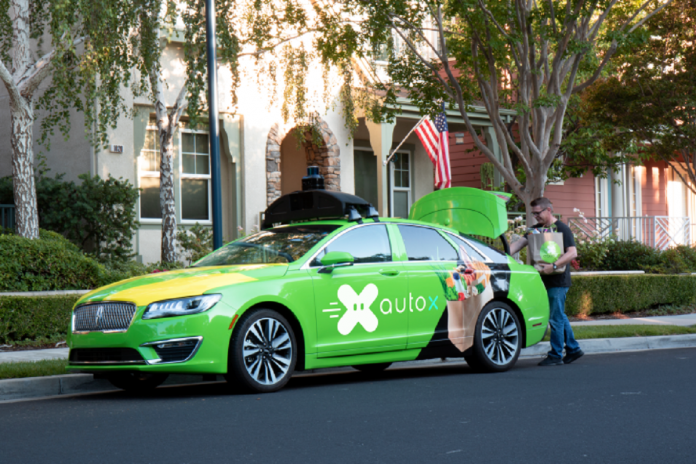 Companies like AutoX are testing how self-driving cars might someday deliver your groceries and other goods.
The Concept
The idea is for self-driving cars to provide convenience to customers while keeping costs down. If companies like AutoX have their way, these cars will serve as a new version of the milkman, while also replacing the pizza delivery person. You might even get your UPS deliveries a little more quickly. People would load the cars and send them on their way while they prepare the next load.
Progress
AutoX is testing its self-driving cars in San Jose, California and Scottsdale, Arizona. However, until they become legal, a human still needs to be behind the wheel to take over if the car's navigation or driving system gets confused.
AutoX began using a new vision technology in late August. Self-driving cars, so far, have operated based on lidar sensors. Those sensors use lasers to sense things around it.
However, those sensors are very expensive. The new vision technology that AutoX developed relies on multiple cameras working together to build a continuously updating 3D map.
Costs
The traditional lidar equipment can cost manufacturers as much as $500,000 per car. There aren't many consumers or businesses who could afford to use a car with such expensive technology.
AutoX's chief operating officer Jewel Zhou Li says that its new technology would lower the price to $80,000. Based on that cost, Li says the company could operate the cars and charge customers $2.50 per delivery.
"Drivers are expensive," Li said. "Only with self-driving cars can we make the on-demand economy work."
AutoX is working with GrubMarket, a grocery delivery service. It gathers produce from local farmers and then delivers customer orders for a $6 fee. GrubMarket sees AutoX as an attractive option to gain more business as it reduces costs.
Customer Reception
Maureen Blaskovich is a 64-year-old living in San Jose. She says she uses AutoX and GrubMarket to avoid crowded parking lots at the grocery store. Blaskovich also likes how GrubMarket supplies her with a wide variety of local items. She can order her produce the day before or even the morning of her requested delivery.
"It's like the old days when you get the milkman and the bread man to come by the house," Blaskovich said.