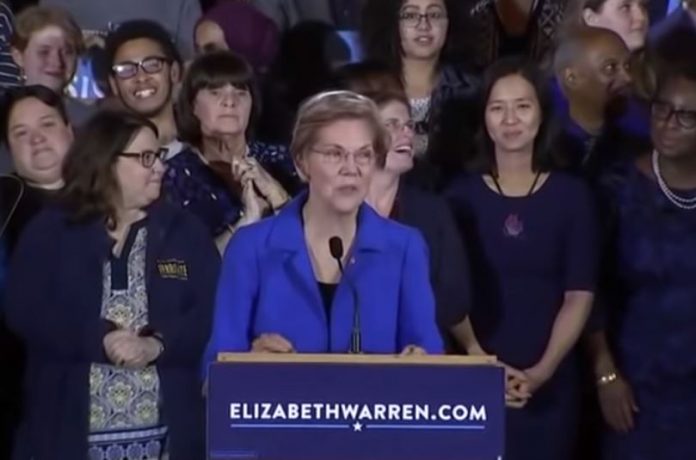 United States Senator Elizabeth Warren of Massachusetts announced his decision to run for president in 2020.
In a video posted on YouTube, the Democratic senator said she is "launching an exploratory committee for president."
Warren told her supporters that she will fight corrupt politicians in Washington who are attacking the middle class by their willingness to cut taxes and roll back regulations for large corporations.
According to Warren, "America's middle class is under attack. How did we get here? Billionaires and big corporations decided they wanted more of the pie. And they enlisted politicians to cut them a bigger slice."
"Today, corruption is poisoning our democracy. Politicians look the other way while big insurance companies deny patients life-saving coverage, while big banks rip off consumers, and while big oil companies destroy this planet. Our government is supposed to work for all of us but instead it has become a tool for the wealthy and well-connected."
Warren aims to rebuild America for everyone
Warren believes that America has the ability to make its democracy and economy work for everyone. She intends to rebuild Americas for everyone no matter where their families came from in the world.
"You deserve a path to opportunity because no matter our differences, most of us want the same thing—to be able to work hard, play the same set of rules, and take care of the people we love. That's the America I'm fighting for," said the senator.
Warren is a former Harvard professor specializing in bankruptcy law and an active consumer protection advocate. She became famous because of her strong position supporting stricter banking regulations after the 2008 financial crisis.
In 2010, she helped set up the Consumer Financial Protection Bureau (CFPB), an agency created by the Dodd-Frank Wall Street Reform and Consumer Protection Act.
In 2012, Warren defeated Republican incumbent Scott Brown and she became the first female U.S. Senator from Massachusetts. Her constituents re-elected her in 2018.