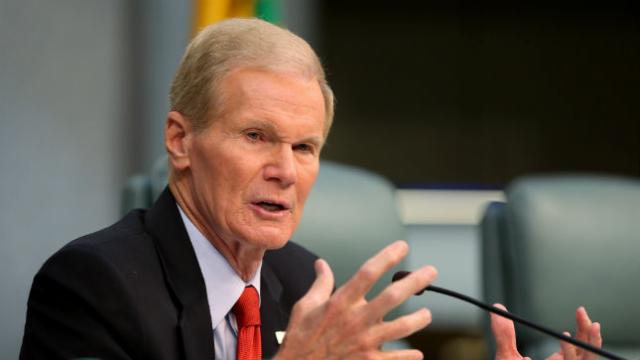 U.S. Senator Bill Nelson of Florida condemned the White House for excluding him from the meeting about gun control on Wednesday.  The meeting was held in response to the horrific shooting at Marjory Stoneman Douglas High School in Parkland, Florida.
Nelson's absence during the White House meeting on gun control was notable since Republican colleague Sen. Marco Rubio was present. Florida Republican Representatives Brian Mast and John Rutherford and Democratic Representatives Ted Deutch and Stephhanie Murphy were also in attendance.
During an interview with MSNBC's Meet the Press Daily, Nelson said the White House intentionally left him out and showed bias against him.
According to Nelson, "It was intentional. I'm not unhappy about it. I think it shows the excessive partisanship, if not of the President, of at least those around him." The Democratic senator added, "What people want is they want us to come together in bipartisan agreement."
Separately, Nelson's aide told The Hill that the White House's decision to not include the Democratic senator in the meeting was "all political."
"The White House is doing everything it can to help Gov. Rick Scott as he prepares to run against Nelson this year. This is just the latest," said the aide.
President Donald Trump has been encouraging Republican Gov. Scott to run for Senate. The governor was reportedly considering running against Nelson.
Nelson is a strong advocate for stricter gun control laws
Nelson is a strong advocate for stricter gun control laws. He is a co-sponsor of Sen. Dianne Feinstein's legislation that will prohibit the sale of military-style assault weapons.
In a recent statement, he made it clear that he supports the Second Amendment. He is a hunter and is still hunting with his son. However, he emphasized that "an AR-15 is not for hunting, it's for killing."
On February 14, the shooter at Marjory Stoneman Douglas High School opened fired with an AR-15 rifle, killing 17 people.
Last year, he co-sponsored a bill to ban bump stocks, a device that allows gun owners convert semi-automatic firearm to work like a fully automatic weapon. He also sponsored a legislation to ban certain types of firearms that are not detectable by metal detectors if certain parts are removed.