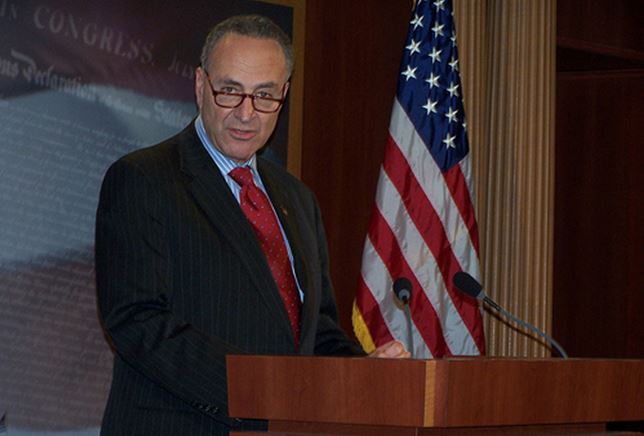 Senate Minority Leader Chuck Schumer said the negotiations with the White House regarding the fate of Dreamers lose pace.
On Friday, the senator from New York said the White House hasn't negotiated since their meeting earlier this month.
On September 13, Schumer, House Minority Leader Nancy Pelosi, and President Donald Trump had a meeting. They agreed to work on a deal to protect Dreamers from deportation. The deal involves a bipartisan DREAM Act and border security measures that does not include building a wall.
Since then, "they haven't negotiated much. He [Trump] got a load of blowback from the right wing," said Schumer to Pod Save America.
The senator said he thinks one of the conservative commentators, Laura Ingraham or Ann Coulter called him "Amnesty Donald." He added one of them called for his impeachment
Schumer thinks Trump wants to help Dreamers
Despite the stumbling block, Sen. Schumer said they're trying to get the White House back to the negotiating table. He thinks Trump wants to help the Dreamers.
However, the senator also thinks that there are not many people around the President who want to resolve the issue. He said, "It's sort of slowing us down, but we're going to keep at it because it's so important."
Additionally, Schumer said, "But negotiating with him, what I find is, I go right back at him as a New Yorker. He sort of seems to enjoy that."
The Bipartisan Dream Act of 2017
Schumer and Pelosi insisted to Pres. Trump a bipartisan Dream Act should be the basis for the protection of Dreamers.
In July, Congresswomen Lucille Roybal-Allard (D-CA) and Ileana Ros-Lehtinen (R-Florida) introduced the Dream Act of 2017 in the House.  The bill will allow certain immigrant youth raised in the U.S. to earn lawful permanent residence and American citizenship.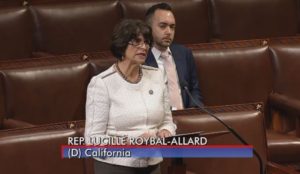 At the time, Royball-Allard said the bipartisan legislation is the "most progressive" and "moves the ball forward for protecting Dreamers.
Senators Dick Durbin (D-Illinois) and Lindsey Graham (R-South Carolina) also proposed the Dream Act of 2017 in the Senate.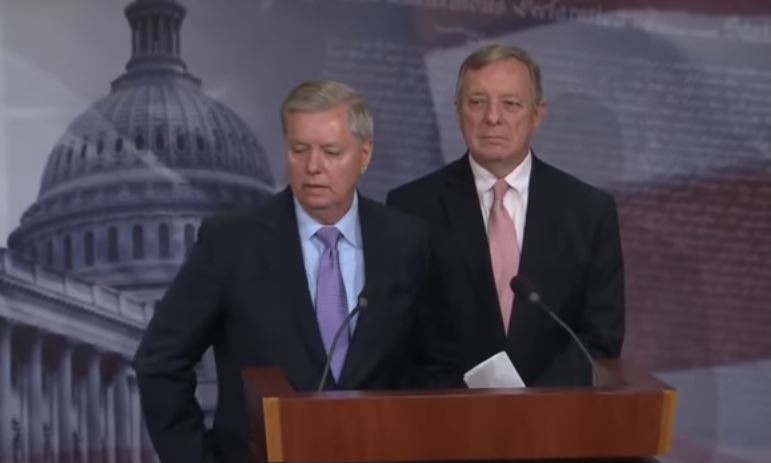 "There is support across the country for allowing Dreamers — who have records of achievement — to stay, work, and reach their full potential.  We should not squander these young people's talents and penalize our own nation. Our legislation would allow these young people – who grew up in the United States – to contribute more fully to the country they love," said Graham in July.