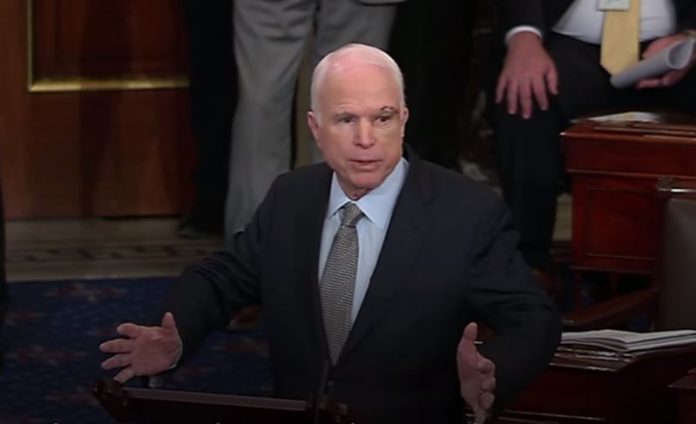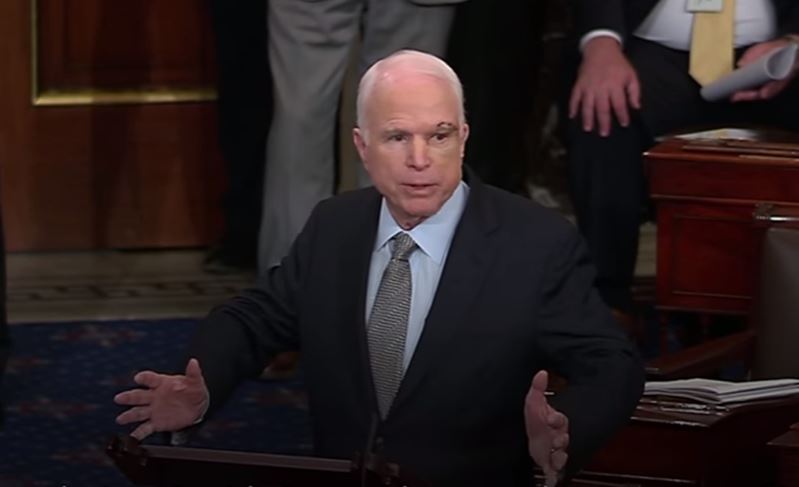 U.S. Senator John McCain from Arizona said the 10-day waiver of Jones Act for Puerto Rico is not enough. He wants permanent exemption for the island from the law that regulates shipment of goods between U.S. seaports.
According to him, he appreciates the Trump administration's short-term waiver for the U.S. territory. However, he believes that it is "insufficient to help the people of Puerto Rico recover and rebuild from Hurricane Maria."
Earlier this week, Sen McCain requested the Department of Homeland security (DHS) to waive the Jones Act for Puerto Rico.
Provide Puerto Rico with permanent relief to rebuild
On Thursday, Sen. McCain together Sen. Mike Lee of Utah proposed a bill that would permanently exempt Puerto Rico from the Jones Act. The bill will help the U.S. territory in its recovery efforts. It will also promote long-term economic growth.
According to the Republican senators, their proposed legislation will provide Puerto Rico with the "permanent, sustainable relief it needs to rebuild."
Additionally, Sen. McCain said the Jones Act is an "antiquated, protectionist law that has driven up costs." The law "crippled Puerto Rico's economy."
On the other hand, Sen. Lee said the Jones Act harms American consumers. It gives foreign companies advantage over American businesses. The law also makes disaster response harder. "It is far past time to repeal it," he added.
Sen. McCain has been fighting to repeal Jones Act
For years, Sen. McCain fought to reform and repeal the Jones Act. The senator believes that the law outlived its purpose for the benefit of special interests. He said it's for Congress to act, end injustice, and help their fellow citizens in time of need."
In 1998, he sponsored a bill that was signed into law to provide an administrative process for obtaining a Jones Act waiver for certain foreign vessels to trade between U.S. ports. The law eliminated the previous requirement for Congress to pass legislation for every waiver.
In 2010, Sen. McCain proposed a bill to fully repeal the Jones Act. He reintroduced the same piece of legislation in 2015 and again in July this year.