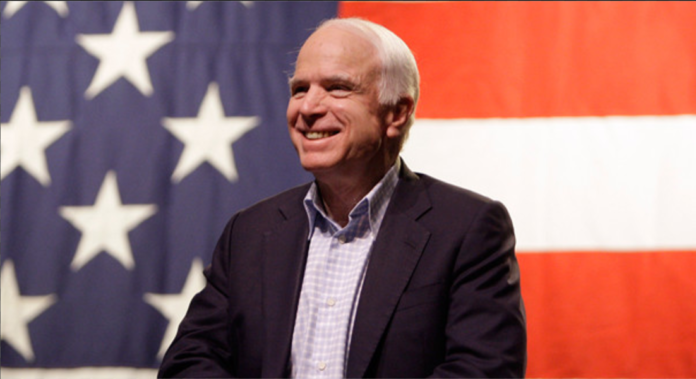 Senator John McCain encouraged the Department of Homeland Security (DHS) to waive Jones Act for Puerto Rico on Tuesday. The Arizona senator believes the law is preventing the fast recovery of the U.S. territory ravaged by Hurricane Maria.
The Jones Act also known as the Merchant Marine Act of 1920 regulates trade between the cities of the United States. The law requires goods to be shipped between U.S. ports must be carried exclusively by American-made ships. The owners and crews of those ships must be Americans.
In a letter to DHS Acting Secretary Elaine Duke, Sen. McCain said the agency has authority to waive the Jones Act for national security concerns.  The DHS waived the law for Texas and Florida last month. Both states were devastated by hurricanes Harvey & Irma, respectively.
Puerto Rico is facing humanitarian crisis
The Arizona senator is concerned that it did not waive Jones Act for the relief efforts in Puerto Rico. The U.S. territory is currently facing a humanitarian crisis because of Hurricane Maria.