The Senate passed the GOP tax reform bill along party lines early morning on Saturday. The passage means the Republican Party will likely deliver its major legislative achievement this year.
In fact, President Donald Trump wants to sign the tax reform legislation by Christmas as a gift to Americans. Last week, the President said, "We're going to give the American people a huge tax cut for Christmas.  Hopefully, that will be a great, big, beautiful Christmas present."
On Friday, Republican leaders spent all day and night making negotiations and amendments to the legislation before the final vote.
Senate Majority Leader Mitch McConnell told the Associated Press that the GOP tax reform bill is "just what the country needs to get growing again." He also ignored the fact that the legislation has little public support. According to him, "Big bills are rarely popular. You remember how unpopular 'Obamacare' was when it passed?
Sen. Corker is the only Republican who voted against the tax reform bill
In the early hour on Saturday, the Senate voted 51-49 on the GOP tax reform bill. The only Republican who did not support the legislation was Senator Bob Corker of Tennessee.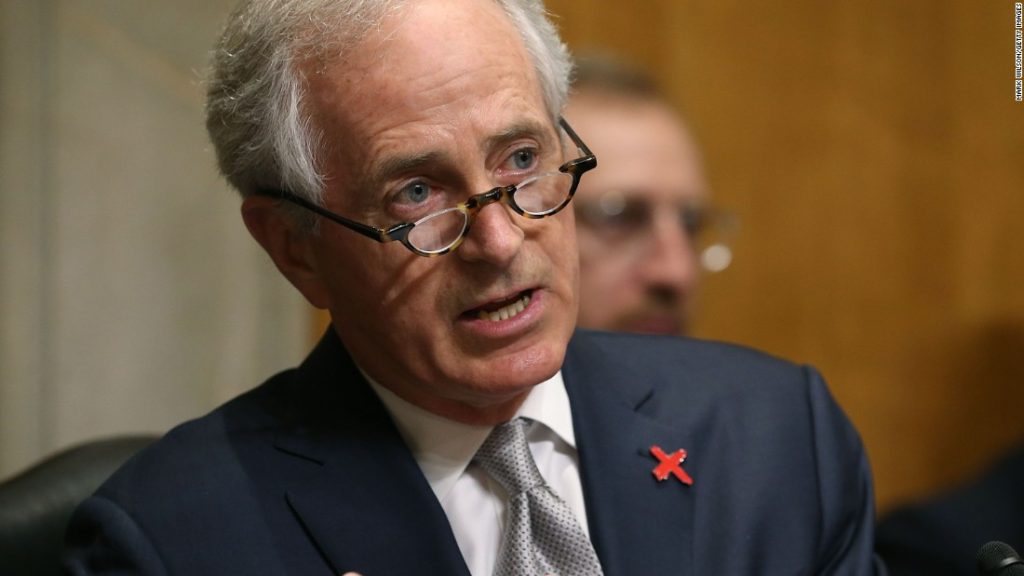 On Tuesday, Sen. Corker voted yes on the tax plan, thereby passed the Senate Budget Committee. He supported it after reaching an agreement with the Senate leadership on a trigger mechanism to ensure fiscal responsibility.
However, during the final approval on the Senate floor, Sen. Corker remained concern about the deficit. He found out that the trigger he demanded would not pass Senates rules and would not be included in the legislation. He eventually voted against it.
In a statement, he explained, "This is yet another tough vote. I am disappointed. I wanted to get to yes. But at the end of the day, I am not able to cast aside my fiscal concerns and vote for legislation that I believe, based on the information I currently have, could deepen the debt burden on future generations."
Sen. Corker fought to keep the tax legislation from worsening the country's rapidly increasing $20 trillion debt.
Last month, the House of Representatives pass their version of the Tax Cuts and Jobs Act.  The two chambers will have a conference to reconcile bot legislation.
Democrats attack Republicans for lack of transparency
At the Senate floor and on social media, Democrats criticized their Republican colleagues for lack of transparency. They pointed out that there wasn't enough time for them to read 479-page legislation with unreadable handwritten amendments.
Sen. Claire McCaskill of Missouri tweeted, "This is so bad. We have just gotten list of amendments to be included in bill NOT from our R colleagues, but from lobbyists downtown. None of us have seen this list, but lobbyists have it. Need I say more? Disgusting. And we probably will not even be given time to read them."
Sen. Dick Durbin of Illinois also tweeted, "Trying to review the #GOPTaxScam but they are making hand-written changes to brand new text as we speak – can anyone else read this?"