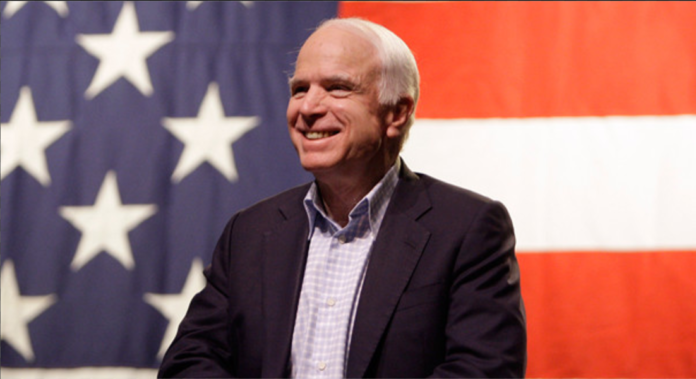 Senators John McCain (R-Arizona) Christopher Coons (D-Delaware) introduced a bipartisan legislation to resolve two key issues on the immigration debate. Their move comes just a few days before the Congress faces another government shutdown.
Today I'm introducing a bill w/ @ChrisCoons that can serve as an important starting point towards reaching a bipartisan immigration compromise so we can end the gridlock & move on to completing a budget agreement that fully funds the military https://t.co/pSmxqQQx4q

— John McCain (@SenJohnMcCain) February 5, 2018
In a statement, McCain and Coons said their legislation will allow the Congress to "devote full attention to finalizing a budget deal." Their bill will protect recipients of the Deferred Action for Childhood Arrivals (DACA) program from deportation and provide a pathway to citizenship.
It will also address the security along the U.S.-Mexico border. However, the bill will not immediately approve President Donald Trump's $25 billion demand for border wall.
Last month, the White House released an immigration plan that supports a pathway to citizenship for 1.8 million Dreamers. In exchange, the President wants the Congress to approve the $25 billion fund for border wall.
On Monday, Trump remained firm on his demand for border wall funding. According to him, it's a waste of time to discuss a DACA deal that does not include a strong border security and the wall.
Any deal on DACA that does not include STRONG border security and the desperately needed WALL is a total waste of time. March 5th is rapidly approaching and the Dems seem not to care about DACA. Make a deal!

— Donald J. Trump (@realDonaldTrump) February 5, 2018
McCain and Coons immigration legislation has broad support
According to McCain and Coons, their plan is a Senate companion bill to the Uniting and Securing America (USA) Act. Congressmen Will Hurd (R-Texas) and Pete Aguilar (D-California) introduced USA Act, which has 54 co-sponsors in the House.
McCain said their legislation has a "broad support in the House of Representatives." In addition, the Arizona senator said, it "would address the most urgent priorities of protecting Dreamers, strengthening border security." It will also alleviate the backlog in immigration court and tackle the root causes of illegal immigration.
Furthermore, McCain said, "It's time we end the gridlock so we can quickly move on to completing a long-term budget agreement that provides our men and women in uniform the support they deserve."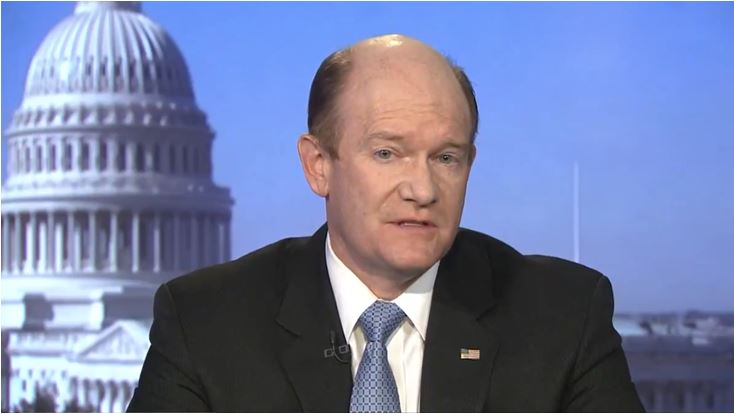 On the other hand, Coons acknowledge that their legislation does not solve every immigration issue. However, he emphasized that it addresses the two most pressing problems—protecting DACA recipients and protecting the border. He strongly believes that there is a bipartisan support for both issues and the Congress can reach a budget deal.
Additionally, Coons said, "It's no secret that Congress is gridlocked. But I still believe that we agree on more than we disagree on… We need to find a way through this gridlock to get Congress working again, and this is a viable path forward."
Another government shutdown is looming
Last month, the federal government shutdown for three days after Senate Republicans and Democrats were deadlock on the funding bill. They failed to reach an agreement on border security and immigration.
The Democrats agreed to end the shutdown after Senate Majority Leader Mitch McConnell promised a fair immigration debate. He also promised to proceed to consideration of legislation even if negotiators fail to reach a deal before the expiration of the stop gap spending measure on February 8.