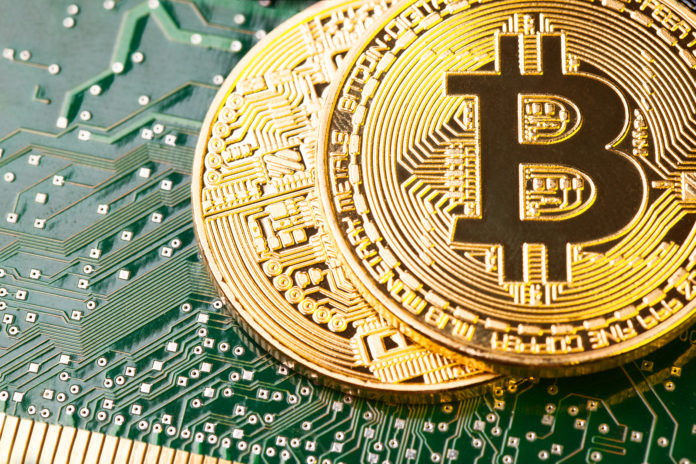 Bitcoin plummeted below $7,000, its lowest level since November 15 as the sell-off in the cryptocurrency market continues.
On Monday, bitcoin hit as low as $6,583.56 from its opening price of $8,186.65, according to data from CoinDesk. The largest cryptocurrency by market capitalization lost more than 19%.
However, it was able to recover some loses. Bitcoin was trading $7,322.05 at the time of this writing around 3:02 PM Eastern Time. The price is still down more than 10%.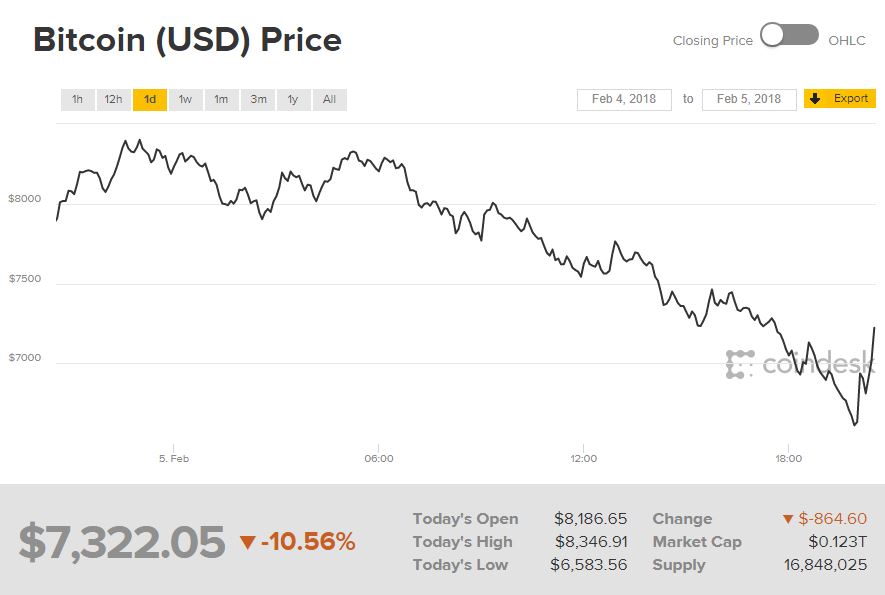 The entire cryptocurrency market lost nearly 60% from its highest level in early January. At the time, its overall market capitalization was around $800 billion. Its capitalization is now around $332 billion, according to data from CoinMarketCap. The increasing regulatory crackdown worldwide was the primary reason behind the sell-off, which market analysts believe will continue.
Three major banks ban bitcoin purchases using credit cards
On Friday, three major banks including Bank of America, Citigroup, and J.P. Morgan Chase decided to ban bitcoin and other cryptocurrency purchases using credit cards.
According to Bank of America spokeswoman Betty Riess, the policy applies to all business and personal credit cards. She clarified that customers can still use their debit cards to buy cryptocurrencies.
On the other hand, Citigroup confirmed that it will halt credit card purchases of cryptocurrencies.  J.P. Morgan Chase said it does not want the volatility and risk associated with cryptocurrencies.
Credit card companies Capital One Financial and Discover Financial Services also prohibit cryptocurrency purchases.
CFTC warns of cryptocurrency retirement schemes
The U.S. Commodity Futures Trading Commission (CFTC) is warning people about cryptocurrency retirement schemes.
According to the regulator, people should be cautious of sales pitches touting "IRS approved" or "IRA approved" cryptocurrency retirement accounts.
The CFTC noted, "Tax payers tend to focus on retirement savings more at tax time in order to increase deductions or maximize savings. As a result, some businesses may attempt to lure customers into buying highly volatile cryptocurrencies using false claims or by painting virtual currencies as less risky because they can be used for retirement saving."
In addition, the regulator said the IRS "does not approve or review investments for IRAs."