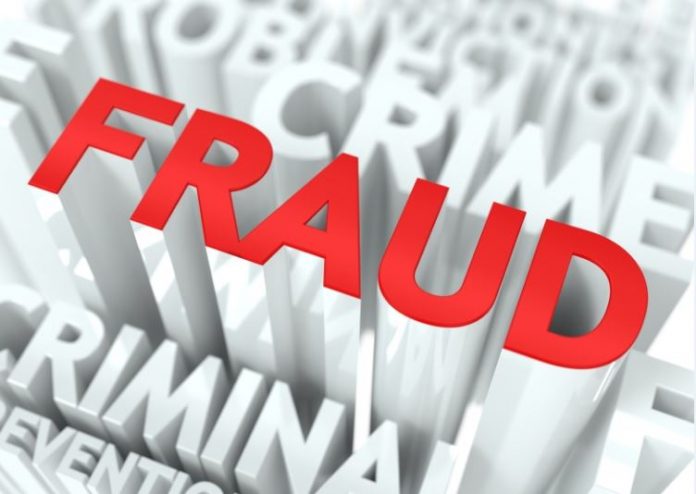 On Thursday U.S. Attorney McGregor W. Scott announced the guilty plea of Alan Hansen, 49, of Vacaville, California. Hansen is the seventh person to plead guilty for his participation in what is being billed as the largest Ponzi scheme in eastern California history.
Hansen's part in lucrative Ponzi scheme
The defendants allegedly bilked over $2.5 billion from investors in DC Solar, a solar energy company based in Benicia, originally owned and operated by Jeff and Paulette Carpoff. 
The losses were the result of investment transactions in solar energy hardware, half of which did not exist. Hansen also pleaded guilty to federal charges of money laundering. He is scheduled to be sentenced on November 3rd and faces up to 15 years in prison. 
According to court documents, Hansen's role in the fraud began when he was an employee of a telecom company with which DC Solar had contracts. Hansen accepted $1 million from DC Solar to sign a false contract his co‑conspirators, later used to encourage investments by victims. 
Hansen's payment for signing the first false contract was made through a series of interstate wire transfers into an account he set up in the name of a consulting company. It is alleged that Hansen knew the money he was paid came from investors that DC Solar was defrauding.
Hansen later took a job at DC Solar with a substantial pay increase. During his time as a DC Solar executive, Hansen and a co-conspirator continued the fraud using false contracts and fake names.
The Carpoffs pleaded guilty to engineering the fraud conspiracy in January 2020. The coronavirus has delayed their formal sentencing.
Jeff Carpoff faces up to 30 years and his wife Pauline could be sentenced to up to 15 years. As part of their plea agreements, the Carpoffs are ordered to make restitution to their victims, totaling between $800 million and $1.6 billion.
In January 2019, U.S. Attorney Scott claimed that the investigation had resulted in the largest criminal forfeiture in the history of the District. Over $120 million in assets were forfeited to be returned to victims. $500 million was returned to the United States Treasury, with more funds expected.
What to know about DC Solar investigation
For 8 years, beginning in 2011, the Carpoffs and their co-conspirators took advantage of the favorable federal tax benefits associated with alternative energy investments.   
DC Solar was manufacturing mobile solar generator units (MSG), that were mounted on trailers. The company boasted that the units were both versatile and environmentally sustainable, and claimed that they were used to provide lighting for events and as emergency power to cellphone towers.
According to court records, DC Solar took $800 million from dozens of investors including Berkshire Hathaway, Warren Buffett's conglomerate, Sherwin-Williams, and Progressive Insurance, selling solar generators that didn't exist. 
The complex scheme involved creating fake financial statements, obtaining fake leases, and making it appear that solar generators existed in places that they did not, to conceal the fraud.
The Ponzi scheme operated until December 2018, when raids on the Carpoff's residence in Martinez, California, and DC Solar's headquarters in Benicia, California exposed the fraud. Following the raids, the company filed for bankruptcy in January 2019.
The Carpoff's spent their ill-gotten gains lavishly. DC Solar was a big-money sponsor of the NASCAR Xfinity Series races and owned the Martinez Clippers, a now defunct minor league baseball team.
They purchased 150 luxury collectible automobiles, $600 million in real estate located in Las Vegas, Lake Tahoe, the Caribbean, and Mexico. They had a pricey subscription to a private jet service, a suite at a professional football stadium, and some very expensive jewelry.
————————————————–
Have a story you want USA Herald to cover? Submit a tip here and if we think it's newsworthy, we'll follow up on it.
Want guaranteed coverage? We also offer contract journalism here.  Just be sure you're comfortable giving up editorial control, because our journalists are dogged and will follow the story through to it's conclusion. The story will be published to our exacting standards, without regard for your preferred slant.
Want to contribute a story? We also accept article submissions — check out our writer's guidelines here.