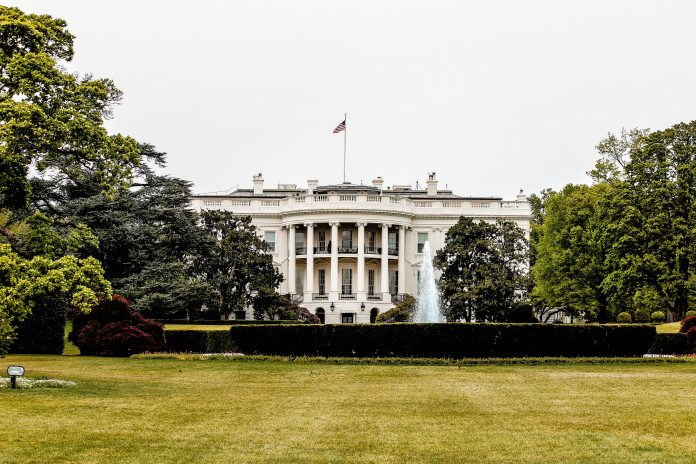 With no end in sight for the COVID-19 pandemic, Congressional lawmakers and the Trump Administration have come under increasing pressure to step in and alleviate the current economic situation gripping the country. As a short term solution, President Trump is considering issuing executive orders to give Americans some relief.
Since last week, Republican and Democratic lawmakers have held lengthy negotiations on a second coronavirus relief package. The talks have largely stalled due to disagreements on federal unemployment aid as well as aid to local governments reeling from the pandemic.
As lawmakers continue to debate a second relief package, President Trump has floated the idea of acting alone.
"A lot of people are going to be evicted, but I'm going to stop it because I'll do it myself if I have to," President Trump said in a statement to White House reporters on Monday. "I have a lot of powers with respect to executive orders, and we're looking at that very seriously right now."
On top of freezing evictions, Trump made it clear that he wants to reduce payroll taxes for the time being in an attempt to take pressure off of small businesses who are struggling to pay their employees, leading to layoffs and furloughs.
Trump's proposal to temporarily freeze evictions and cut payroll taxes in the short term until a larger package can be finalized was flatly rejected by Democrats.
The rejection of Trump's short-term proposal points to the highly partisan nature of Congress with both parties refusing to budge on certain aspects of the relief bill.
In May, Democrats in the House passed the $3.5 trillion HEROES Act, which included a $1200 stimulus check as well as an extensions of federal unemployment aid at previous levels, $600. The Republican-led Senate responded in the negative, refusing to vote on the act.
With the HEROES Act dead in the water, Republican legislators have proposed their own bill, the HEALS Act. In comparison to the Democrats' bill, the HEALS Act has a smaller price tag of $1 trillion.
With Democrats and Republicans continuing to trade punches, pressure from the electorate will surely increase. Both Trump and Congress' response to the pandemic will play a critical role ahead of November elections.
————————————————–
Have a story you want USA Herald to cover? Submit a tip here and if we think it's newsworthy, we'll follow up on it.
Want guaranteed coverage? We also offer contract journalism here.  Just be sure you're comfortable giving up editorial control, because our journalists are dogged and will follow the story through to it's conclusion. The story will be published to our exacting standards, without regard for your preferred slant.
Want to contribute a story? We also accept article submissions — check out our writer's guidelines here.