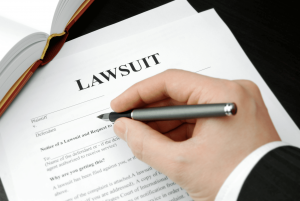 In an upcoming trial, soccer elites are charged with wire fraud, money laundering, and conspiracy for allegedly making illicit payment from within the soccer empire. United States District Judge Pamela K. Chen will be presiding over the matter, which is set to begin on Tuesday, January 17, 2023 in the Eastern District of New York.
A sports marketing company known as Full Play Group SA will be on the defense, with eyes specifically on the executives Carlos Martinez and Hernan Lopez. Each defendant faces his own charges of wire fraud, conspiracy, and and money laundering, and the Full Play company itself is charges with four counts of bribing during several soccer matches. It is believed that the defendants will argue that bribes are the "norm" in FIFA and that their actions were nothing outside of industry standard.
"Jurors understand unjust enrichment," Peter Baldwin of Faegre Drinker Biddle & Reath LLC, stated. "A defendant who has been arguably unjustly enriched is not appealing to the average juror, and I just think it's harder when you're trying to prove the other side of the transaction. Not impossible, obviously, but I think more difficult." Peter is a former federal prosecutor in the city of Brooklyn. He believes that the defense attorneys this time around have a better shoot than they did in 2017, due to a large amount oof witnesses that have come forward to cooperate.