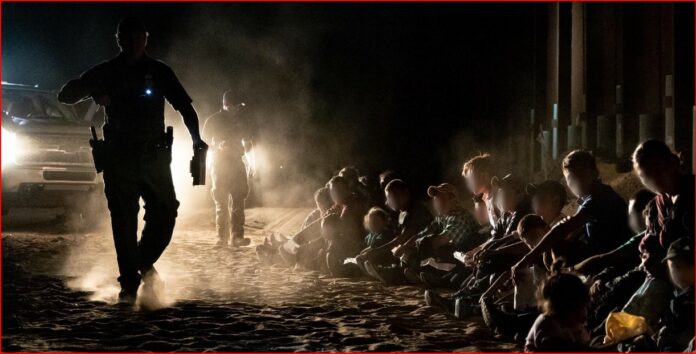 The Mayor of New York, Eric Adams, made an unprecedented trip to the Texas border with Mexico on Sunday. He was critical of the Biden administration's border response.  And made it very clear that "there is no room in New York" for any more migrants being shipped into America's most populous city.
Busloads of migrants have been arriving from Republican-run states. Adams claims this has made the housing crisis in New York much worse. And is worsening the homeless crisis, as well.
In 2022, over 40,000 immigrants were bused to New York and other Northern cities by the governors of Texas, Arizona, Florida, and Colorado. And the numbers are ever-increasing with 3,100 arriving in New York City last week. 
According to Adams's the migrant influx into his city could cost, as much as, $2 billion. And New York was already amid a major budget shortfall.
The Democrat said that there is a crisis on the border and there has been no federal response to the situation. Adams has been asking for emergency funding. And his trip is a call for action. He was emphatic that "now is the time for the national government to do its job." 
No Border response
Adams is calling for action and support. And was critical of the Feds. He said, "We need clear coordination." And the cities that are being deluged with migrants need the Federal Emergency Management Agency (FEMA) to step in. "We need a real leadership moment from FEMA," he said. "This is a national crisis."