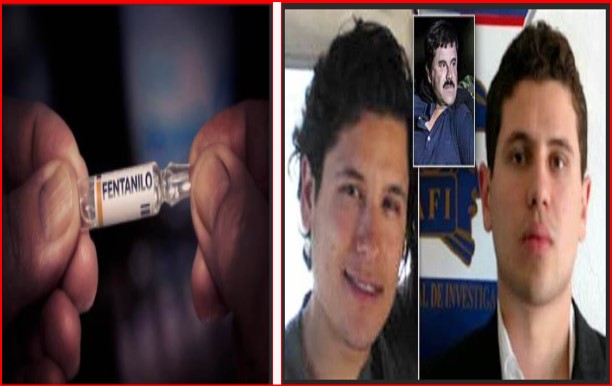 Iván and Jesús Guzmán Salazar, sons of the infamous Sinaloa cartel leader Joaquín "El Chapo" Guzmán, have denied they are running the cartel. And claim they are innocent of charges made by U.S. prosecutors regarding their involvement in the production and trafficking of fentanyl. 
Fentanyl is a potent synthetic opioid that has caused tens of thousands of overdose deaths in the United States. More Americans are dying every year than died in the Vietnam, Iraq, and Afghanistan wars combined. And law enforcement in the US and Mexico are cracking down on the drug supply chain between the countries.
The letter sent by the Guzmán brothers to their lawyer, José Refugio Rodríguez, stated that they have "never produced, manufactured or commercialized fentanyl nor any of its derivatives." 
They added that they are "victims of persecution and have been made into scapegoats." Despite the letter not being signed, Rodríguez confirmed that it was from the Guzmán brothers.
The Mexican government has not officially verified the letter's authenticity. 
Fentanyl trafficking
The allegations against the Guzmán brothers were made in a New York indictment that charged 23 associates with drug trafficking.