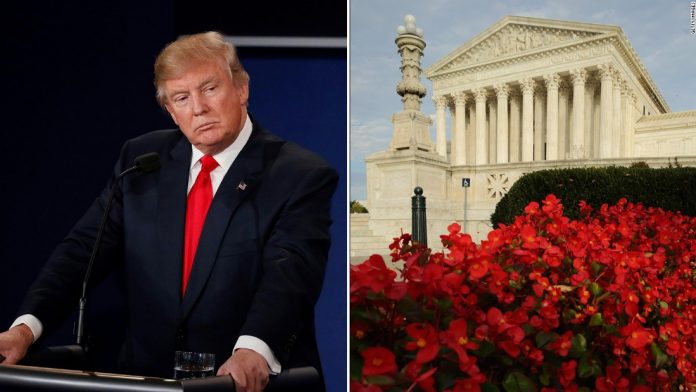 According to sources, The US Supreme Court will swiftly reject Donald Trump's Tax Return Appeal.   The decision will be made official this month and Trump will immediately have to hand over his tax returns.
President Trump asked the Supreme Court on 11/14/19 to stop a prosecutor's investigation of his personal finances.   In essence this assertion of presidential power seeks a landmark decision from the nation's highest court.
The filing by the president's private lawyers represents a historic moment that will test the court and highlights the Constitution's separation-of-powers design. It also marks a new phase in the investigations that have dogged Trump throughout his presidency and have culminated in an impeachment inquiry.
The case involves Manhattan District Attorney Cyrus Vance Jr.'s attempt to enforce a grand jury subpoena issued to the president's accountants for eight years of Trump's tax records.
Trump went to court to block the subpoena, making a broad claim that U.S. presidents are immune from investigation while in office. A district judge and a panel of the U.S. Court of Appeals for the 2nd Circuit ruled against him, saying that the subpoena was proper and that the president's longtime accounting firm, Mazars USA, must