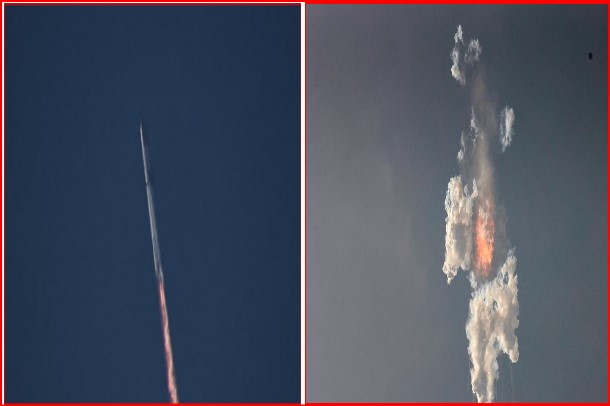 SpaceX's Starship, the most powerful rocket ever built, made headlines on Thursday morning with its historic test flight from a launchpad in South Texas. It was not the success story that many had hoped it would be. The rocket exploded midair before the separation stage.
"The vehicle experienced multiple engines out during the flight test, lost altitude, and began to tumble," according to the SpaceX after-action statement. "The flight termination system was commanded on both the booster and ship."
Development of Starship has been based at SpaceX's privately held spaceport Starbase. The site is 40 minutes outside Brownsville, Texas, on the US-Mexico border.
SpaceX announced that "teams will continue to review data and work toward our next flight test."
The Federal Aviation Administration (FAA) issued a statement on Thursday afternoon.
"An anomaly occurred during the ascent and prior to stage separation resulting in a loss of the vehicle. No injuries or public property damage have been reported."