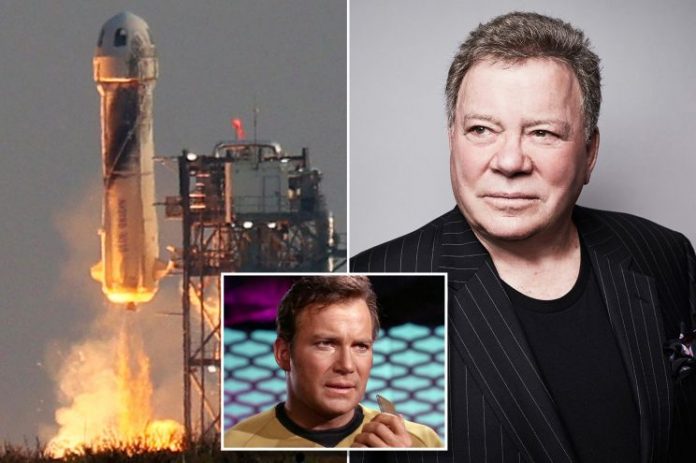 Fifty years ago, William Shatner, 90 was portraying the first Star Trek captain on the iconic TV series.  And this week the Star Trek actor officially became the oldest person flying in space, ever.
Amazon boss, Jeff Bezos sent out the New Shepard spacecraft from Blue Origin's Launch Site One near Van Horn, Texas.
On returning to Earth from the 11-minute spaceflight, Shatner was visibly moved.
After landing he said, "Everybody in the world needs to do this. Everybody in the world needs to see. That was unbelievable."
Blue Origins makes 2nd flight to space
Also on the spaceflight were Blue Origin's vice president of mission and flight operations Audrey Powers, former NASA engineer, San Francisco-based Planet, founder Chris Boshuizen, and millionaire founder of a French software company Glen de Vries.
 Both Boshuizen and de Vries  paid for tickets. But Blue Origin has kept their ticket prices under wraps. In the past, Bezos has previously said the total of tickets sold was nearing $100 million.