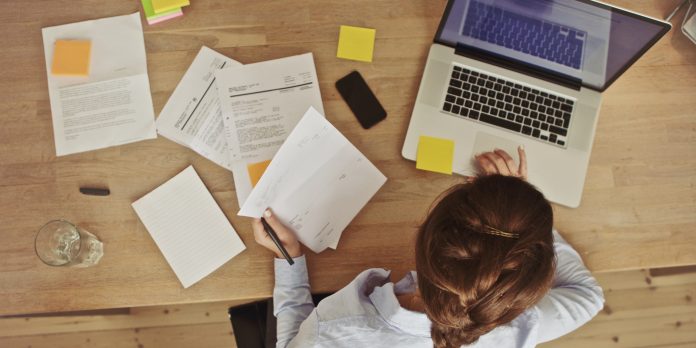 2020 is the year of the pandemic proof business for entrepreneurs.
Earlier in the year, when the COVID-19 pandemic began to wreak havoc in the United States, millions of people lost their jobs or were forced to find a new source of income. States were implementing mandatory business closures to reduce social interactions and help prevent the spread of the disease.
In spite of all the government efforts, the pandemic spread across the U.S. and ultimately resulted in an economic crisis. Many, especially the travel, hospitality, and entertainment industries are struggling. Planes were grounded, restaurants closed, movie theatres shut their doors. Travel between states was forbidden and even grocery stores were given strict capacity limits. This pause that was placed on the economy forced companies, big and small, to conduct mass layoffs and furlough employees just to stay afloat in a time where they were no longer bringing in revenues.
Just back in July, a reported 30 million people (14.7%) were receiving unemployment benefits. That's up from the 11.1% unemployed reported the month before. Fortunately, things have gotten a little better with the rate declining back down below 10% but this poses a fair question: How can you build a pandemic proof business so we don't see numbers like this again?
Do your homework
Entrepreneurs need to conduct thorough research on any new business idea. Make sure you know what you're getting into. Spend time on your business plan and really work out the details. Who is your market? What are their needs? How are you going to serve those needs? What resources do you need to provide your goods and services?
Don't fight change and learn to adapt
Opportunities are around us all of the time. Just because you can no longer serve your customers the way you always have does not mean you need to close down. These days, entrepreneurs are focused on starting a pandemic proof business.
Look for more creative ways to bring your product to the market. Sometimes obstacles such as the COVID-19 pandemic force us to put on our thinking caps and discover better ways of doing business.
A small but good example of this is restaurant menus. Instead of printing hard copy menus which cost money to make and are constantly changing, many eateries are turning to e-menus by installing QR codes for customers to pull up on their mobile devices. It saves the restaurant money by cutting printing costs, keeps the customer from sharing menus and passing around germs, and it's environmentally friendly.
Network with a purpose
Network, network, network. You've heard it before but sometimes all that networking can be overwhelming and not everyone you meet is that helpful.
Aim to build a network of smart people who are experts in areas you need help in. These people should push you, teach you, and hold you accountable. it also doesn't hurt to build at least one relationship with a lender in case you need fast capital at an affordable rate.
Seek out your mentors
In times of doubt and uncertainty, our mentors can be great resources to rely on. They bring new perspectives to the table. They can look at your work objectively and point out major flaws and areas that could use improvement. These same mentors may also be older, wiser, and more experienced. Perhaps they've been through a similar situation and can share what they did to overcome those obstacles.
An example of a good mentor is Richard Graeter, the CEO of Graeter's Ice Cream, a 150-year-old family business that survived the Great Recession, the Great Depression, and the 1918 Spanish Flu pandemic. As CEO, he prepared the business for "dark days ahead" by investing in e-commerce technology such as back-end integration with the POS and payment systems as well as an online ordering system.
When the COVID-19 pandemic began, the business did not shut down because it had the capability to offer delivery or curbside pick-up. He made sure that their factory and retail stores are pandemic proof and ready to operate under the new regulatory guidelines and restrictions.
Be fearless
If you start a business, then you're already brave. Around 20% of new businesses fail in their first year anyway. So if you're going to start a business, commit to making it work even when times are tough. Bet on yourself. be confident that you have what it takes to overcome any hurdle in your path. But don't be naïve. Be confident and be smart about the risks.  If the rewards outweigh the risks, then go for it.
—————————————-
Have a story you want USA Herald to cover? Submit a tip here and if we think it's newsworthy, we'll follow up on it.
Want to contribute a story? We also accept article submissions — check out our writer's guidelines here.