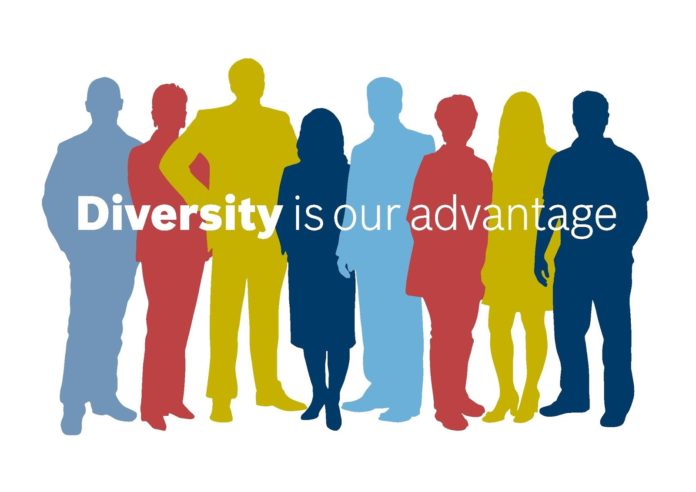 Associations have the power to influence the industries and professions they represent, and their reach is often global. However, while the recent study, Diversity and Inclusion: Core Values Among Associations, identified diversity and inclusion as top priorities within associations, it also suggested that organizations don't have clear benchmarks to measure the success of their initiatives. Moreover, diversity and inclusion in the recruitment process remains a challenge, and leadership responsibilities need to be more clearly defined.
Vetted Solutions President James Zaniello, who has helped recruit top talent and executives for associations, and I, the former National Association of Broadcasters CEO, co-authored the study in question, based on the hypothesis that associations have the power to increase diversity and inclusion in the industries they represent. It was vital to uncover the current extent of diversity and inclusion within associations, how people view its importance, and what actions could be taken to make a positive impact going forward.
The study compiled the results of a survey completed by 227 association executives, two-thirds of which were CEOs, and while the findings indicate a positive view of increasing diversity and inclusion within associations, they also highlight which areas need work and pinpoint where change or an innovative approach is required.
The study revealed that 81% of respondents view diversity and inclusion as part of their association's core values, but 45% reported not having an action plan for implementing related initiatives. Furthermore, 75.11% of respondents ranked "ensuring the leadership and staff represent the diversity of its members/supporters" as the most important of their organization's actions, yet less than a third of them said their Board of Directors had a diversity and inclusion committee or subcommittee.
Associations play a fundamental role in addressing diversity in the industries they represent, but as the findings show, they need to lead by example by implementing strategies to increase diversity within their organizations and measure the success of such strategies, but benchmarks and data collection methods are currently lacking.
The key findings from the study include:
73% of respondents have in-depth diversity and inclusion policies within their association. However, 70% say they do not have benchmarks to measure the success of such policies.
84% said focusing on diversity and inclusion is "the right thing to do," but 55% said there remains a challenge in finding a diverse pool of qualified job candidates.
While 84% of respondents agree focusing on diversity and inclusion is the right thing to do, less than 20% thought it was crucial to their organization's profitability.
The top four characteristics identified in the respondents' definition of diversity were ethnicity, sexual orientation, age, and gender. Geographic background, religious views, and socioeconomic background were also, unsurprisingly, common characteristics.
But perhaps diversity and inclusion go beyond common and identifiable characteristics to include different perspectives and outlooks from individuals with similar backgrounds, and associations ought to look for ways to ensure everybody has the confidence to express such viewpoints. They could do this to create a more diverse industry, which in turn will impact the views on diversity and inclusion within the industries that associations represent. Some associations have broad diversity policies while others encompass cultural, tribal, and philosophical differences. It's encouraging to see association leadership putting deep thought into what diversity means.
Leadership plays a key role in promoting diversity and inclusion, but with challenges relating to recruitment, how to advocate diversity and inclusion, and how to track the success of initiatives, there needs to be some agreement on how to address a lack of diversity.
If leadership holds the keys to success regarding the promotion of inclusion, it's important to understand what associations are already doing to champion such an initiative. The study found that 86% of leadership demonstrates its commitment to diversity and inclusion by managing by example. Others demonstrate commitment by:
Regularly including topics relating to diversity at meetings (53%)
Empowering individuals (67%)
Dedicating resources (60%)
Recognizing diversity champions (39%)
Almost all associations and their leadership have incorporated diversity and inclusion into their core values and objectives, with some having them in their mission statement, but there remains a disconnect between the commitment and the actual development of a comprehensive, measurable strategy.
Less than half of respondents reported that their association had a diversity strategy for leadership or hiring, and under 25% said a diversity strategy existed for recruiting, promoting, and onboarding. So how can associations cultivate a diverse and inclusive workforce?
According to the respondents, the main challenges to creating a diverse workforce include finding qualified applicants (54%) and identifying diverse candidates with equal or greater experience and skills than non-diverse candidates (38%). The rest is accounted for by having an apparently non-diverse work culture (29%), and encouraging the best talent to accept an offer in a competitive job market (23%). However, research demonstrates that these challenges are not insurmountable.
First, associations must cultivate talent from all areas of their organization and avoid sticking to the hierarchal structure based on current position alone. For example, chapter volunteers with strong leadership skills could make insightful board members, and account managers could offer suggestions regarding how to improve relevance to association members. The survey data and collective responses suggest that associations could create a more diverse workforce by:
Developing job descriptions and position specifications with diversity and inclusion in mind. Avoid restrictive communication styles and unintentional bias, and connect desired experience and skills with diverse candidates.
Consider an outreach strategy that results in a more diverse candidate pool.
Addressing and minimizing bias in the interview process and ensuring interviewees take a proactive stance on diversity and inclusion.
Avoid making assumptions during the onboarding process which could exclude people or make them feel uncomfortable.
Prepare staff from everywhere in the workforce hierarchy for career advancement, identifying where diversity lacks in the hierarchal structure.
In essence, associations could benefit from widening their focus and refraining from assuming that individuals only make worthy candidates if they currently work in a related position or an association. Skills are transferable, industries can be learned, and a diverse workforce creates new opportunities.