The Centers for Disease Control and Prevention (CDC) reported that the suicide rate increased in all states except Nevada over the past 17 years.
In Pennsylvania, the number of people committing suicide surged by more than 34% from 1999 to 2016.
In its report, the CDC wrote, "Mental health conditions are often seen as the cause of suicide." The agency also noted that it is "rarely caused by any single factor."
Other problems that drove people to end their lives include relationships, substance use, physical health, job, money, legal, or housing stress. More than 50% of people who died of suicide did not have a known mental health condition, according to CDC.
The release of agency's report on Friday coincided with the news that CNN's Anthony Bourdain, a celebrity chef and travel host, died of apparent suicide. On Tuesday, legendary fashion designer Kate Spade hanged herself to death.
Mental health resources and support available across Pennsylvania
On Friday, Pennsylvania Governor Tom Wolf reminded Pennsylvanians that mental health resources and support are available across the state. He also stated that seeking help for mental health is not a sign of weakness.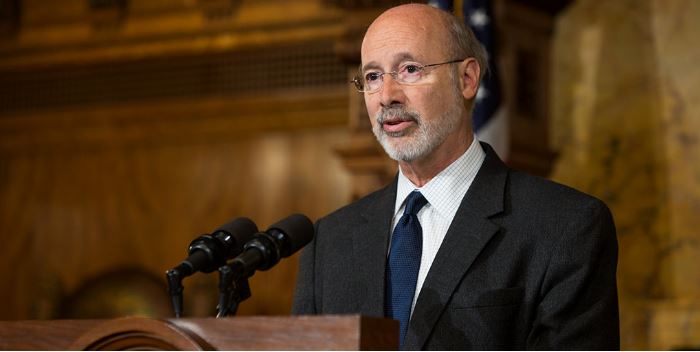 "We all know people who may be suffering and may not know where to turn for mental health services," said Gov. Wolf.
He added, "Each of us can take the step to reach out to a friend if they are in need. Let them know that help is available. There are numerous caring organizations and resources here to help and support.I want to be sure that information is readily known."
On of the major objectives of Gov. Wolf's administration is to prevent suicide in the state. It created a website to raise awareness about suicide and its prevention.
In a statement, Pennsylvania Sec. of Health Dr. Rachel Levine said, "Depression and mental health conditions affect many Pennsylvanians." She noted that almost 40% of Pennsylvanians report having poor mental health.
"There are medical professionals available to treat these conditions. It is important that people realize that help is available for those who need it," said Dr. Levine.
Suicide Prevention Resources in Pennsylvania