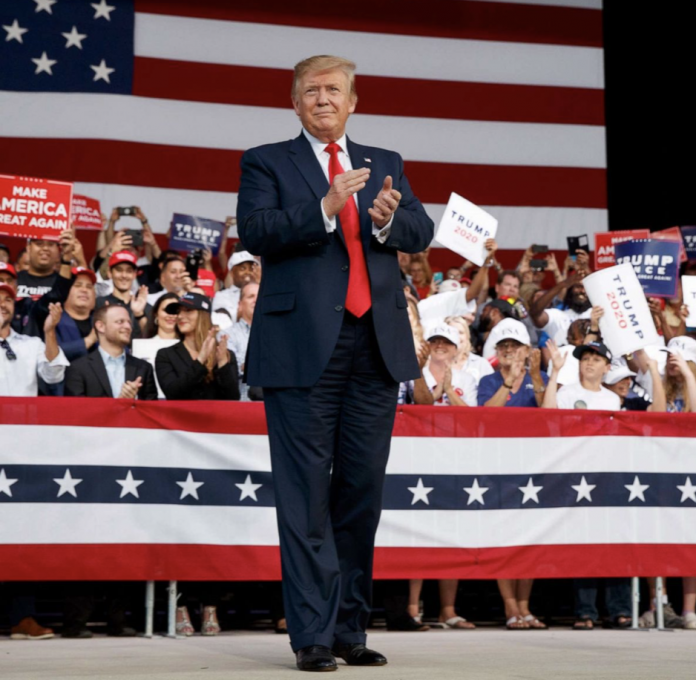 For quite some time, President Trump has remained in battles with his political adversaries regarding funding for his promised border wall.
Per the president's own words, building a wall at the Southern border will halt illegal immigration. Trump's critics maintain that a wall is wasteful, ineffective, and will ultimately fail to end illegal entry into the United States. Democrats have also moved to block the president from accessing the funds which are necessary to build the border wall.
In regards to border wall funding, President Trump now has the green light. On Friday, the Supreme Court stated that the president can employ military funds in order to construct his border wall.
A Closer Look at the President's Victory
Prior to Friday, President Trump could not legally use Pentagon money in order to create his wall. This decision came after various Democrats vowed to challenge the president's moves to follow through on his key immigration promise. However, that all changed yesterday; according to the most recent Supreme Court ruling, President Trump is well within his rights to proceed with building the wall.
Trump subsequently took to Twitter in order to express his elation over the ruling.
See for yourself:
Wow! Big VICTORY on the Wall. The United States Supreme Court overturns lower court injunction, allows Southern Border Wall to proceed. Big WIN for Border Security and the Rule of Law!

— Donald J. Trump (@realDonaldTrump) July 26, 2019
A statement from the Justice Department on this matter reads as follows:
"We are pleased that the Supreme Court recognized that the lower courts should not have halted construction of walls on the southern border. We will continue to vigorously defend the administration's efforts to protect our nation."
Left-wing activist groups, such as the American Civil Liberties Union (ACLU), have already stated that they will proceed to legally fight the president on funding for his wall.
The Border Wall and More
News about this ruling from the Supreme Court comes at an interesting time. Last month, the president announced the inception of his re-election campaign; the green light to build the border wall is certainly something which will go over well with Trump's supporter base.
Critics of the president maintain that xenophobia and bigotry are the driving forces behind those who favor the wall. By contrast, Americans who favor the border wall also subscribe to the ideology that people should enter the country legally or not at all.