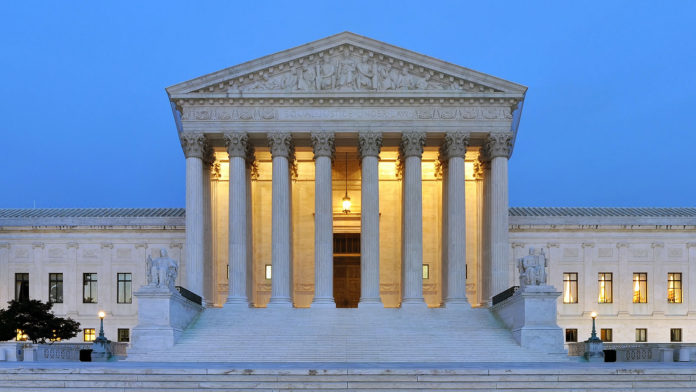 The U.S. Supreme Court agreed to review a case challenging the California Reproductive Freedom, Accountability, Comprehensive Care, and Transparency (FACT) Act.
The California Reproductive FACT Act requires pregnancy resource centers to distribute notices regarding state-funded family planning services, prenatal care, and abortion for eligible women.
Additionally, the law also requires unlicensed pregnancy centers to disclose that they are not state-licensed medical facility.
A coalition of pro-life groups claimed that the law forces pregnancy centers run by religious organization to promote abortion. They argued that the mandate violates their First Amendment's right to free speech and religious freedom.
Today, Kevin Theriot, a senior counsel at Alliance Defending Freedom (ADF) said, "It's unthinkable for the government to force anyone to provide free advertising for the abortion industry. This is especially true of pregnancy care centers, which exist to care for women who want to have their babies."
Theriot added, "The state shouldn't have the power to punish anyone for being pro-life. Instead, it should protect freedom of speech and freedom from coerced speech."
AG Becerra vows to defend California FACT Act
On the other hand, Attorney General Xavier Becerra vowed to defend the California Reproductive FACT Act in the Supreme Court.
In a statement, Becerra said "all women should have access to the information they need when making personal healthcare decisions."  He emphasized that "information is power."
The AG added, "The Reproductive FACT Act ensures that women in California receive accurate information about their healthcare options…The California Department of Justice will do everything necessary to protect women's healthcare rights."
Furthermore, he said the federal district court and the Ninth Circuit Court of Appeals rejected the arguments of the plaintiffs. He clarified that the Supreme Court only granted certiorari to review the plaintiff's Free Speech Clause argument.
In court briefs, the State argued that every year, around 700,000 California women become pregnant. More than 50% of those are unintended pregnancies. Implementing the law is the most effective way for them to obtain the information and services they need.