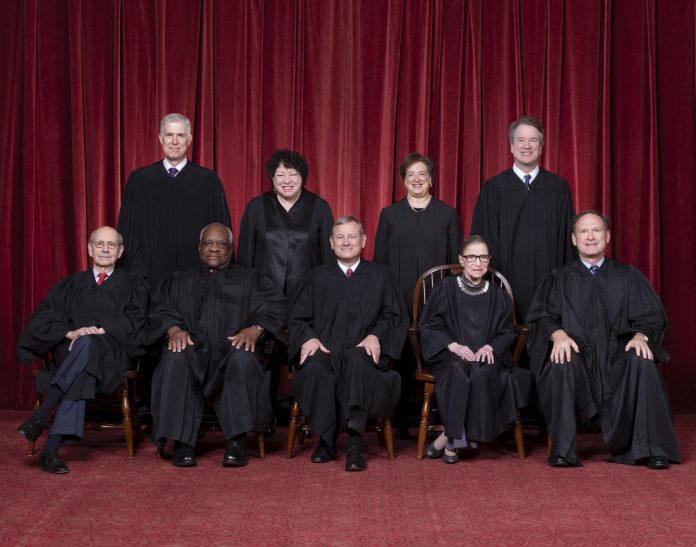 The Supreme Court seemed ideologically split Monday in a matter brought before them that puts the independence of owners of religious institutions opposite the job safeguards their employees are owed, according to USA TODAY.
The argument between a pair of California religious schools and the teachers they terminated is the third significant matter brought before the court that it is weighing this year regarding religious freedom. The judges already are considering if they will permit state cash reserves to be utilized to assist in covering the cost of religious schools and if owners of religious institutions with ethical or religious disagreements should be freed from the responsibility of giving insurance for birth control methods.
In the third matter before the court, a pair of instructors at religious schools were terminated by them, which are Catholic-owned. Kristen Biel, who teaches 5th grade, was fired from St. James Catholic School after wanting medical leave to get chemotherapy for breast cancer.
She won her lawsuit under the Americans with Disabilities Act. St. James appealed. Then last year, she died due to the illness. Her husband Darryl has continued the disputation.
Agnes Morrissey-Berru is the other instructor. She instructed for 16 years at Our Lady of Guadalupe School but was fired given her performance. She said it was because of age discrimination.
The schools leaned on authoritative examples from the Supreme Court providing religious institutions with "ministerial exceptions" from statutes to which other owners of religious institutions are privy. However, the U.S. Court of Appeals for the 9th Circuit decided that the instructors should be able to argue their side in court, causing the pair of schools to ask for the Supreme Court to go over the cases.
Over the course of oral argument Monday, which took place over the phone and was aired live due to COVID-19, both progressive and conservative judges voiced worry about declaring finality on occupational definitions. They asked: if a religion instructor can be terminated at any time, what about a core curriculum instructor, recreational instructor, custodian, bus driver or nurse?
"Doesn't that create just exactly the sort of entanglement problems that we've tried to avoid elsewhere?" Associate Justice Neil Gorsuch inquired of Morgan Ratner, the U.S. assistant solicitor general before the court on behalf of the Trump administration.
Associate Justice Samuel Alito, who is well-known for championing religious freedom, posited that "the function of teaching a religion to new generations is central," despite it simply figuring into a core curriculum taught by grade-school instructors at religious schools.
However, Associate Justice Ruth Bader Ginsburg, who has been a cancer patient four times, stated that it was "very disturbing" to consider that religious schools could get rid of employees for bases that have "absolutely nothing to do with religion, like needing to take care of chemotherapy."