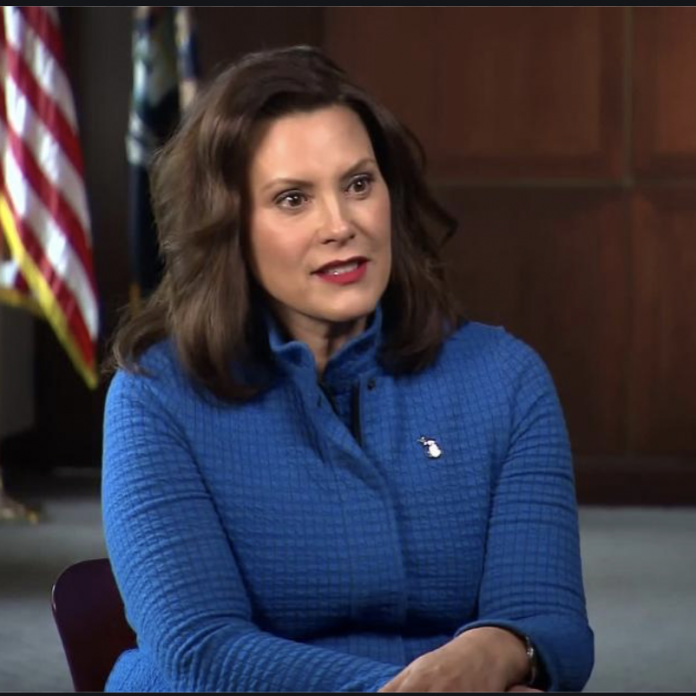 In a matter of weeks, the narrative and purpose of safer-at-home directives rapidly changed.
When these initiatives first went into effect, medical professionals and others cited them as temporary measures to "flatten the curve" of coronavirus. Weeks into lockdowns, the curve has flattened, yet Democrat governors and a minority their GOP counterparts continue to extend lockdown orders.
Now, instead of citing shutdowns as temporary measures to flatten the curve, Democrats — such as Michigan Gov. Gretchen Whitmer — claim that their states must remain shuttered until a vaccine becomes available. Similar rhetoric has also come from California Governor Gavin Newsom (D).
Of the states to begin reopening, virtually all of their governors are Republicans. This documents the significant partisan divide on appropriate COVID-19 responses.
Whitmer on Keeping Michigan Closed Until a Vaccine Arrives
During a press conference earlier today, Whitmer strongly indicated that she will extend Michigan's stay home order past its current expiration date of May 28; it's worth noting that Whitmer has already extended this directive four times prior.
Despite protests from Michiganders who continue to lose their jobs, businesses, livelihoods, and economic security, Whitmer remains determined to persist on her current path. Therefore, Whitmer is facing lawsuits from not just everyday Michiganders, but also state leaders with serious concerns about her leadership.
In her next press conference, I'd like for Governor Whitmer to be asked: Are you aware we have never developed a coronavirus vaccine and that it's possible we might never do so? https://t.co/v697i4WSkx

— Matt Needham (@MattNeedham91) May 8, 2020
However, it appears as though the Michigan governor plans to keep dragging out this lockdown for as long as she can.
In Whitmer's own words:
"Until we have a vaccine or we can do more to keep people safe, we're safer at home."
While there is talk about a vaccination for COVID-19, experts predict that such a vaccine won't become available for another 12-18 months. Of course, this is assuming that there is a vaccine to be had for coronavirus; at this point, no promises of such a vaccination exist.
The Michigan Safe Start Plan
Earlier this month, the Michigan governor announced a six-phase plan to begin reopening the state. However, just like earlier today, Whitmer stated that the final "post-pandemic" phase will not arrive without the presence of a vaccination. At this point, it is all but guaranteed that no vaccine for coronavirus will arrive before 2021, if at all.
Today, I presented the 6 phases of the MI Safe Start Plan to re-engage our economy. This plan was created with the guidance of epidemiologists, business leaders, and labor leaders. As always, our top priority is the health and safety of Michiganders. pic.twitter.com/GZkEXieGjB

— Governor Gretchen Whitmer (@GovWhitmer) May 7, 2020
All things considered, Michigan residents should likely expect a fifth extension of Whitmer's Safer-at-Home Executive Order. Dissent, pushback, and anger towards the Michigan governor's refusal to reopen the state continue to rise.
Only time will tell what all lies ahead for Michiganders.