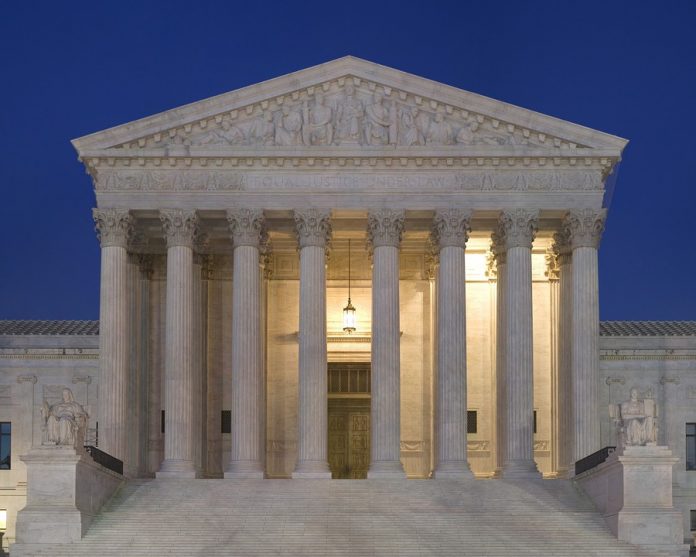 The Supreme Court declined to hear a workplace discrimination case involving federal law. The lawsuit centered around whether employers have the legal right to discriminate against gay and lesbian workers.
The Journey to the Supreme Court
Jameka Evans, a former security guard for a Georgia Regional Hospital, claimed that she was harassed at work and ultimately had to leave her job because she is a lesbian. Evans sued the hospital alleging that they violated Title VII of the Civil Rights Act of 1964. Title VII prohibits workplace discrimination based on race, color, national origin, sex, religion, age, disability, or pregnancy. In 1998, Executive Order 13087 prohibited discrimination based on sexual orientation within the Executive Branch (for civilian employment).
Evans specifically alleged that she was forced to quit her job because she wore a male uniform and refused to conform to gender stereotypes. She also alleged that her supervisor questioned her about her private relationships, promoted a lower level employee above her, and hit her with a door.
In March 2017, the 11th U.S. Circuit Court of Appeals ruled in favor of Georgia Regional Hospital and stated that only the Supreme Court could determine whether Title VII protections extended to gay workers.
Evans' attorney, Gregory Nevins of Lambda Legal, an LGBT legal advocacy group, filed a Petition for a Writ of Certiorari on September 7, 2017. The Supreme Court declined it on December 11, 2017. Nevins stated, "The Supreme Court is delaying the inevitable and leaving a split in the circuits that will cause confusion across the country. But this was not a 'no,' but a 'not yet.'"
The Split Between the Circuit Courts
While the 11th U.S. Circuit Court of Appeals ruled in favor of Georgia Regional Hospital, a Chicago-based federal appeals court found that Title VII does forbid discrimination based on a person's sexual orientation. The EEOC, which enforces Title VII, has stated since 2012 that companies who discriminate based on sexual orientation are in violation of the law.