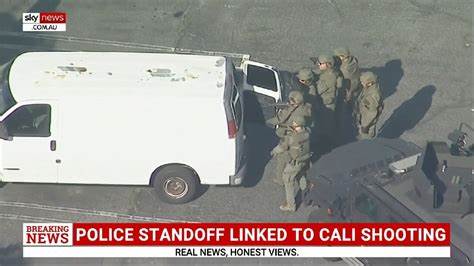 Police identified the man they believe is responsible for the deadly shooting inside the Star Dance studio in Monterey Park dance studio.  And around 10:30 PST he died of a self-inflicted gunshot wound. 
Law enforcement claims that 72-year-old Hemet resident Huu Can Tran is responsible for the 10 deaths which took place during a two-day Lunar New Year festival. 
He murdered Summer Lin, Jeong Park, Rebecca Ellis, Richard Winton, Libor Jany, Rong-Gong Lin II, Julia Wick, Hayley Smith, Debbie Truong, Grace Toohey, and Laura Newberry on Saturday night.
After the shooting Tran fled the scene in what was reported to be a white cargo van.
Manhunt for Suspect 
The manhunt began at about 10:20 p.m. on Saturday.
A special bulletin advisory from the LA County Sheriff's Department identified the suspect as an Asian male, about 5 feet 10 inches and weighing 150 pounds. And a photo was posted on Twitter of a man in a black leather jacket, a black and white beanie, and glasses.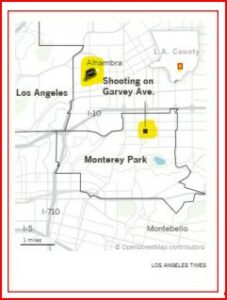 Los Angeles County Sheriff Robert Luna described how the suspect walked into the Lai Lai Ballroom and Studio in Alhambra about half an hour after the mass shooting in Monterey Park.