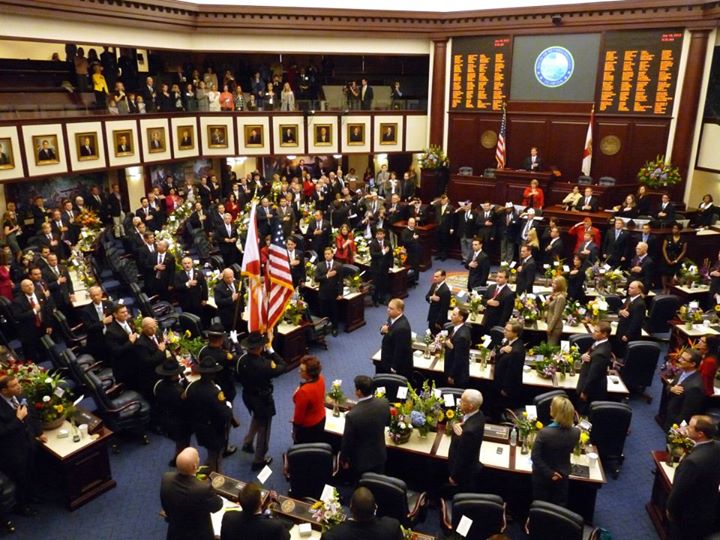 Just as Senate President Joe Negron seems hell-bent on buying 60,000 acres from US Sugar for restoration projects south of Lake Okeechobee, House Speaker Richard Corcoran seems determined to kill Enterprise Florida and severely limit Visit Florida. The two agencies are darlings of Governor Rick Scott. They enjoyed the benefits of being a public entity when it was convenient to be public and the benefits of being a private entity when it was convenient to be private. This allowed these agencies to keep important financial information secret while still enjoying the benefits of things like tax exemptions and access to taxpayer money.
Following the bizarre scenario in which the rapper Pitbull was paid an undisclosed amount to make a video titled "Sexy Beaches" to promote Florida tourism, Speaker Corcoran targeted these agencies for major transparency, budget, and regulation overhauls. On March 10th, the House voted to kill Enterprise Florida with HB7005. It also voted to reduce Visit Florida's annual budget to $26 million from $75 million and institute regulations aimed at transparency with HB9. The House had enough votes to make the measures 'veto-proof', meaning more than a 2/3 majority. This surprised some in the Senate and sent a shock to Governor Scott. It prompted the Governor's team to schedule a press conference and fill the Capitol with opponents of the bill on March 14th. Business interests from around the state came to the Capitol and argued that voting to kill and limit these tourism agencies are vital to the economy and will cost Florida many jobs. If you haven't noticed, jobs are sort of Governor Scott's thing. But Speaker Corcoran had strong words for these arguments and is convinced that Scott's interests in the programs run deeper than the creation of blue-collar jobs.
"VISIT Florida wast[es] tens of millions of taxpayer money. Make no mistake about it, the chicken little predictions and opposition to cleaning up this abuse has nothing to do with tourism, it's 100 percent about powerful people and powerful companies being free to feather their nests with taxpayer money. We will fight to see they don't get another dime of taxpayer money without major accountability and transparency reforms and this corruption has ended."
With Governor Scott's time in office approaching its end and candidates, like Tallahassee Mayor Andrew Gillum, beginning to declare their bids for Governor, Corcoran's fighting words have many thinking that he has his sights set on the Governorship in 2018. While it might be too early to begin speculating on that idea, even for political writers, the veto-proof votes he orchestrated in his chamber on HB7005 and HB9 are momentous early victories that he will look to build on as the 2017 legislative session progresses. He has put a lot on his plate early on and, thus far, has shown a healthy appetite.
HB7005 and HB9 are both waiting to be put on the Senate's agenda. While Speaker Corcoran's convictions are clear, it remains uncertain as to how the Senate and Senate President Negron feel about Corcoran's cavalier legislation. Likewise, Speaker Corcoran and the House have been fairly vague on their feelings about Negron's land buy south of the Okeechobee.
As session wages on and the battle for appropriation money takes place, it will be interesting to see how the convictions of the House Speaker and Senate President intersect, coincide, or collide. Given that Corcoran and Negron both have personal agendas that Governor Scott dislikes, perhaps the two will form some sort of alliance against the executive if he refuses to budge on their projects. Stay tuned.