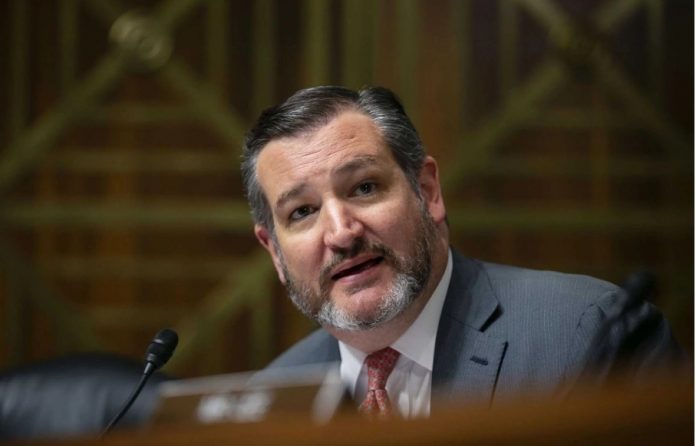 Once again, Senator Ted Cruz (R-TX) and a handful of colleagues have once again reintroduced a constitutional amendment to impose term limits on Members of Congress.
This would limit U.S. senators to two 6-year terms and members of the U.S. House of Representatives to three 2-year terms.
In a statement in his press release, Cruz said:
"Every year, Congress spends billions of dollars on giveaways for the well-connected: Washington insiders get taxpayer money and members of Congress get re-elected, all while the system fails the American people. It's no wonder that the vast majority of Americans from every political stripe – Republicans, Democrats, and Independents – overwhelmingly support congressional term limits.
"The rise of political careerism in today's Congress is a sharp departure from what the Founders intended for our federal governing bodies. I have long called for this solution for the brokenness of Washington, D.C., and I will continue fighting to hold career politicians accountable. As I have done in the past, I urge my colleagues to submit this constitutional amendment to the states for speedy ratification."
Today my colleagues and I reintroduced a constitutional amendment to impose #TermLimits on Members of Congress. The amendment would limit U.S. senators to two six-year terms and members of the U.S. House of Representatives to three two-year terms. pic.twitter.com/1izmg5EQ6B

— Senator Ted Cruz (@SenTedCruz) January 25, 2021
This has been a call from the people that few representatives have taken seriously. While recognizing the corruption flowing through D.C., many reps are hesitant to vote to limit their job security as career politicians.
Congressman Tom Malinowski (D-NJ) recently responded to a concerned constituent regarding this issue with the following response, "I do not support term limits for members of Congress because I believe that voters should have the right to choose the elected official they want, either by voting them in or out."
"I support an end to partisan gerrymandering which is one method Members of Congress use to stay in office. I also support a constitutional amendment to repeal the Citizen United Supreme Court decision which ruled that money is speech and opened the door for nearly unlimited corporate PAC spending in our elections."
"Members of congress will have a harder remaining in office indefinitely once we finally pass comprehensive campaign finance reform and limit the excised influence of outside groups seeking to engineer the outcome of our elections."
Unfortunately, progress has yet to be made to reform campaign funding or gerrymandering, despite repeated calls from the public over the years. Setting term limits would be one way to severely disrupt these two 'broken systems.'
Sen. Rick Scott (R-FL) lamented, "Washington is more dysfunctional than ever, and I'm fighting every day to make reforms in the best interest of American families. Career politicians are never going to make the tough choices needed to get our nation on a successful path. They care more about politics and their next election than the future of this country. That has to end now. We need to reimagine government and term limits are the right place to start."
It's long past time for congressional #TermLimits. 
 
RT if you agree!pic.twitter.com/uE9hx8KGbW

— Senator Ted Cruz (@SenTedCruz) January 25, 2021
"Washington needs more problem solvers, fewer politicians. Placing term limits on the federal legislative branch will bring fresh perspectives to Congress and ensure that our nation's leaders are in touch with the lives, needs, and aspirations of the people they represent," Sen. Todd Young (R-IN) agreed.
Sen. Mike Braun (R-IN) continued, "If there is one change that would immediately make Washington work more for Americans and less for the swamp, it's term limits. I'm proud to have signed a term limit pledge for myself and to support this constitutional amendment to break up the farm system of politics and take on the dysfunction in D.C."
Sen. Pat Toomey (R-PA) added, "I have long been a supporter of congressional term limits, which would infuse Congress with real-world experience, perspectives, and sensibilities. Term limits also have the added benefit of being supported by supermajorities of Republicans and Democrats."
"As Benjamin Franklin put it, 'In free governments, the rulers are the servants, and the people their superiors…. For the former to return among the latter does not degrade, but promote them.'"