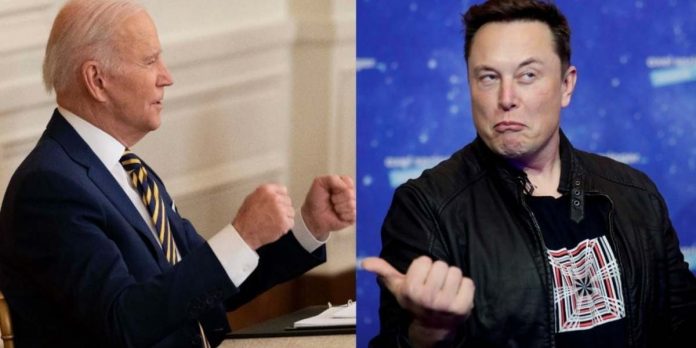 Tesla is the global leader of electric vehicles (EV). The car company makes and sells lots more EVs than any other US automaker. On Tuesday, President Joe Biden finally acknowledged Tesla. 
This is the first time since he was elected that he mentioned the company's status as the USA's largest producer of electric vehicles.
Biden was accused of trying to pick winners and losers. But his dismissal of CEO Elon Musk looked more like he was trying to turn a winner into a loser. 
The president and everyone in his administration made snide comments. The US president has been at war with a private company.
Tesla fans were very upset by Biden's constant disrespect. And Musk's tweets often pointed it out. 
Tesla supporters even started an online petition.  The 50,000 people who signed the petition were demanding Biden say the name. There was even a digital ad in Times Square that urges Biden to "Just Say It." 
Tune in as I deliver remarks on our work to rebuild American manufacturing. https://t.co/nPXLUh6bG8

— President Biden (@POTUS) February 8, 2022
Twitter came alive with the word "Tesla"
Elon Musk's mom even retweeted Biden's remarks.