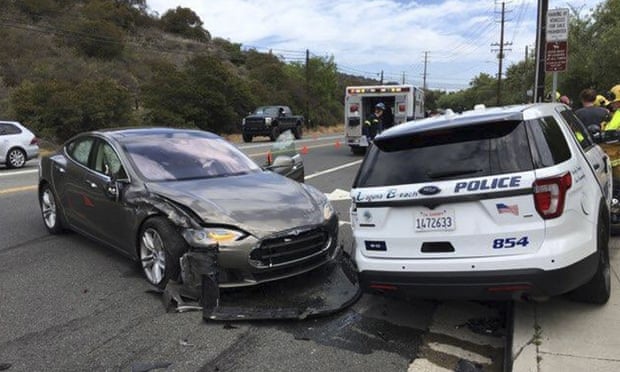 The US government has launched an investigation into the Tesla auto-pilot crashes. Various agencies are looking into the electric car maker's driverless technology.
The National Highway Traffic Safety Administration (NHTSA), said Monday it was opening up a probe of the 11 crashes of Tesla cars where first responder vehicles were on-site.
The auto-pilot crashes which occurred after January 2018 will be under scrutiny. These accidents involved 17 injuries and one death. NHTSA said various Tesla models had "encountered first responder scenes and subsequently struck one or more vehicles involved with those scenes". 
In all the accidents Autopilot or Traffic-Aware Cruise Control modes were engaged. And each scene had visible driver warning markers (cones, arrows, etc…) according to the agency.
Investigations start, stock falls
The National Transportation Safety Board (NTSB) was leading the investigation of Tesla's auto-pilot crashes and looking for a link to the software. The NHTSA has powers that the NTSB doesn't have. It can force recalls of vehicles if it finds problems.