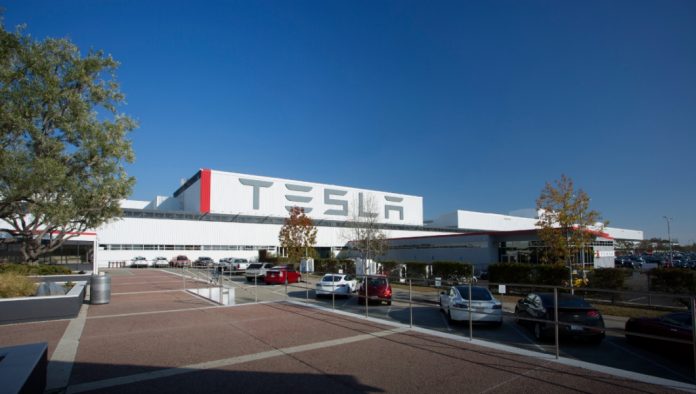 Tesla Inc (NASDAQ: TSLA) has been climbing this year. Its' stock is one of the best performers on Wall Street and made its CEO Elon Musk as the fourth richest man in the world on August 26.
Over the past trading days, Tesla has been moving downward. On Tuesday, the company suffered a 21% decline, the worst trading day in its history. Its stock price closed at $330 per share and during the extended trading it went down further to $324.15 per share.
The company's market valuation fell by around $82 billion to $307.7 billion. Still, Tesla is more valuable than some of the largest automakers worldwide including Toyota Motor Corporation (NYSE: TM), General Motors Company (NYSE: GM), and Volkswagen AG/ADR (OTCMKTS: VWAGY).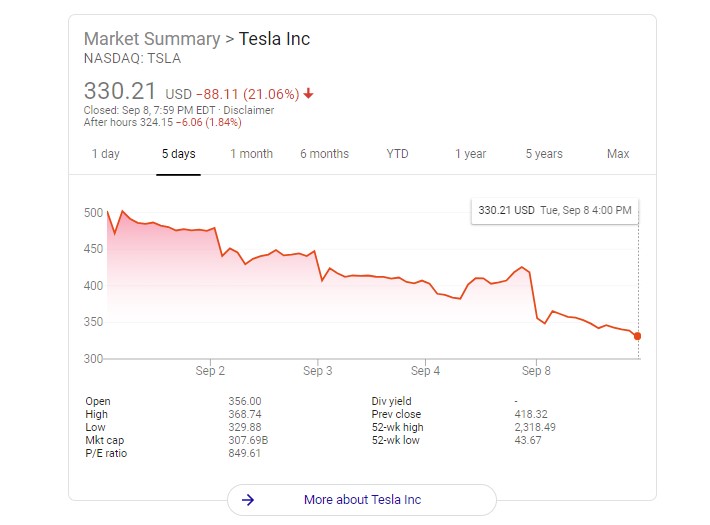 The Bloomberg Billionaires Index showed that Elon Musk's wealth dropped by $16.3 billion to $82.2 billion as of September 8. He is the sixth richest man in the world.