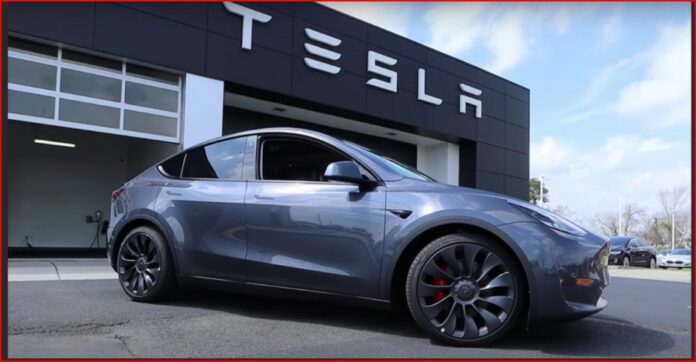 Tesla's Model Y is now available for a starting price of $46,990. It prices the EV lower than the average cost of a new vehicle in the US by $759. 
This is the fifth price cut made by Tesla in 12 months. And reduces prices by almost a third for its top-selling model in the country. 
The billionaire CEO of Tesla, Elon Musk is determined to capture a greater share of the SUV market in the US. And he's willing to make history to achieve his goal.
The Austin, Texas, company has reduced prices by almost a third for its top-selling model in the country. 
After all the price cuts, Tesla raised the cost overnight on its slower selling more expensive models. And it added $2,500 to all four versions of Models S and X, reflecting an increase in their prices from 2.4% to 2.9%.
The rise in price is an effort to appease investors, who were frightened on Thursday after earnings and profit margins took a sharp decline due to the price cuts.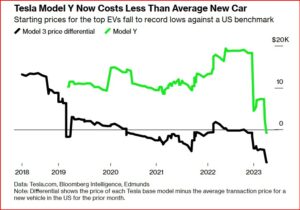 This significant price drop makes the Model Y the most affordable option in the electric SUV market, further positioning Tesla's EVs against mass-market brands. The price difference between the cheapest Model Y and the average cost of a new car or truck in the US has changed by over $20,000 since mid-2022. 
Tesla's Model Y makes history
No other automaker has ever made such a dramatic reduction in price for a high-volume vehicle in modern automotive history.