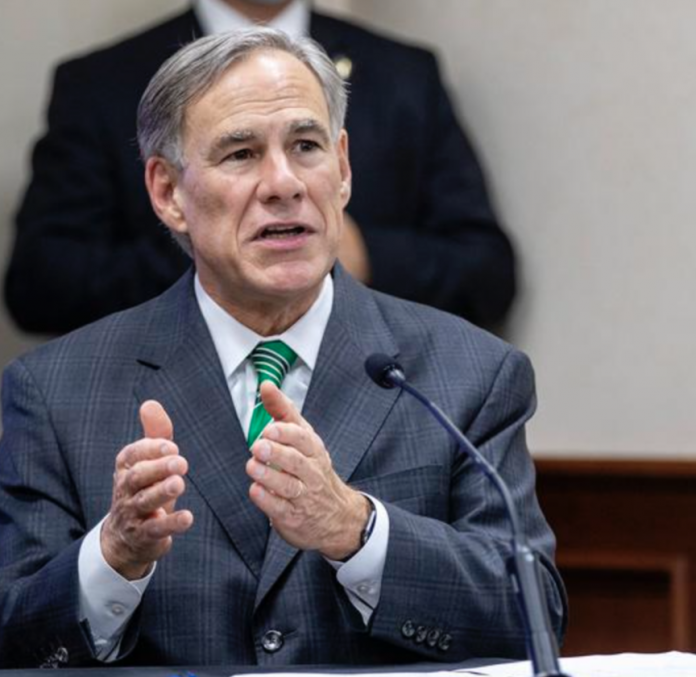 Reports of coronavirus increases are not going away. Thus far, several states have taken actions to mitigate transmission of COVID-19; some examples of these actions include slowing down phased reopenings, ordering the shutdowns of bars, and mandating face coverings.
Face mask mandates continue to remain controversial; in fact, they've morphed into a focal point of "pandemic politics." Nevertheless, various elected officials are ordering citizens to wear masks, much to the chagrin of many Americans.
Greg Abbott, the Republican governor of Texas, is the latest leader to issue a statewide face mask mandate. Abbott's order arrived on Thursday and officially went into effect on Friday at noon.
What to know about Texas' statewide face mask mandate
The governor of Texas maintains that mask-wearing is one of the most effective ways of stopping coronavirus transmission. Towards the end of June, Gov. Abbott noted the rises of COVID-19, something that he clearly did not anticipate.
For the foreseeable future, Texas residents are under orders to cover their faces while in public. Furthermore, failure to comply comes with certain consequences; the first offense will garner a verbal or written warning. Then, if additional infractions occur, violators will face subjection to monetary fines.
The Texas governor's executive order does provide some exemptions, however. Persons seated in restaurants and/or eating food are not required to cover their faces with masks. Exemptions are also applicable to individuals with disabilities or medical conditions and those who are ten or younger.
Reactions to the statewide face mask mandate
People in favor of mandatory masking and those against it shared very different reactions to the Texas governor's executive order. The former group praised mandatory face coverings as a necessary measure to halt the transmission of COVID-19; individuals who oppose mandatory masking, however, shared a very different response.
Critics of mandatory masking slammed the Texas governor, citing his executive order as government overreach. Others expressed concerns about the implications that mandatory masking has on individual freedoms and liberties.
In certain parts of the country, some individuals have launched lawsuits against mandatory mask orders. Time will tell whether or not Texas residents decide to pursue this course of action.