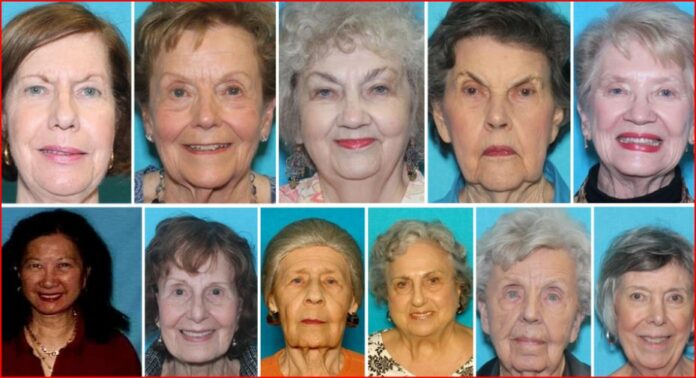 Billy Chemirmir, the Texas serial killer accused of killing 22 older women, has been found dead in his cell. He was convicted last year and serving a life sentence for two of the murders. 
Chemirmir was murdered by his cellmate at the Coffield Unit in the Harris County prison, according to reports.
He was a 50-year-old Kenyan, who committed the homicides over a two-year period in 2016 -2018.
His reign of terror involved posing as a healthcare worker or maintenance man to gain entry into homes and senior living facilities where he preyed on vulnerable elderly women.
Posing as someone the women would trust he would force his way into the homes of unsuspecting older women. Then he smothered them with a pillow before making off with their valuables and jewelry. Time and again, the deaths of his victims were initially attributed to natural causes. Families in the were concerned. And as they mourned their loss they were desperately searching for the missing jewelry.
It wasn't until 2018, when a 91-year-old woman miraculously survived an attack, that the net finally closed in on the prolific killer. The survivor recounted a horrifying ordeal in which Chemirmir had forcibly entered her apartment at an independent living community for seniors, attempting to smother her with a pillow before fleeing with her jewelry.