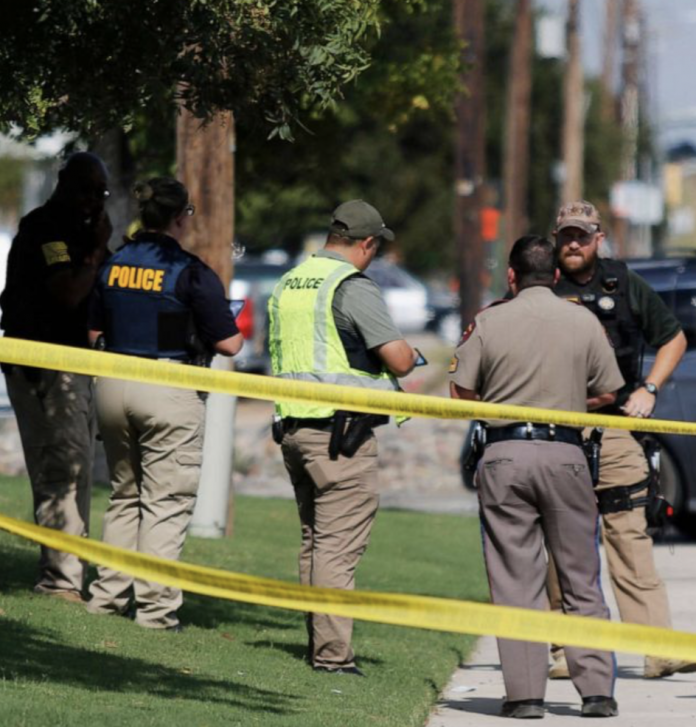 On Saturday, August 31, a gunman opened fire across multiple locations throughout Odessa and Midland, Texas. Multiple individuals died and sustained serious injuries; the specific number of dead individuals has increased to seven, while 19 others are critically hurt. Law enforcement officers are on the scene and investigating everything which transpired.
Earlier this morning, Vice President Pence spoke out about yesterday's tragedy. Pence affirmed that his and the president's sympathies go towards individuals who are directly impacted by yesterday's events. The vice president also stated that Trump is working with law enforcement officers and the White House remains interested in striving to halt "mass atrocity" in America.
What Happened in Texas Yesterday?
In the middle of Saturday afternoon, the gunman began his rampage by opening fire on the Texas Department of Public Safety patrol unit. After shooting multiple police officers, the gunman then continued into Odessa and randomly shot various individuals. Law enforcement managed to corner the gunman within a theater, hence leading to a shoot-out and the gunman's ultimate demise.
Since the shooting, many people are fighting to heal from serious injuries and law enforcement officers are still doing their jobs. However, the Texas Department of Public Safety issued a statement which provides additional insight into the gunman's actions after he opened fire on the patrol unit:
"The suspect fled the scene and continued shooting innocent people, including a Midland police officer and an Odessa police officer. The trooper is in serious but stable condition, and the two other officers are in stable condition at a local hospital."
Video apparently from scene of mass shooting in West Texas – https://t.co/wgH332AdTD

WARNING: Strong Language

— Breaking911 (@Breaking911) August 31, 2019
The Aftermath of the Texas Shooting
Law enforcement's investigations and work in the wake of yesterday's shooting serves as a considerable part of the aftermath. The president has also spoken about the fine job which First Responders, the FBI, and the Texas Governor are doing in light of Saturday's events.
Great job by Texas Law Enforcement and First Responders in handling the terrible shooting tragedy yesterday. Thank you also to the FBI, @GregAbbott_TX and all others. A very tough and sad situation!

— Donald J. Trump (@realDonaldTrump) September 1, 2019
Once again, the debate over gun control is back. Various 2020 Democrats have already spoken out and professed the need for stricter gun control measures. The National Rifle Association (NRA) is also taking the usual censure which comes its way after a mass shooting. Thus far, however, there is no evidence to suggest that the Texas gunman shared ties with the NRA.