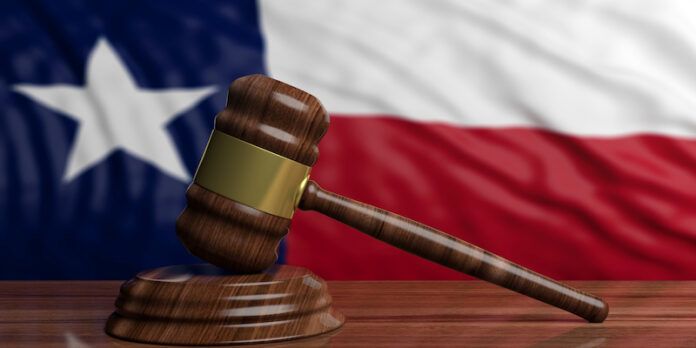 (USA Herald) – The Texas Supreme Court has denied the petition for review filed by Landmark American Insurance Company and its adjuster, Vericlaim Inc., in a case involving hailstorm damage to Richland Trace Owners Association in 2016 and 2017.
The insurer and adjuster had sought to reverse the court of appeals judgment and reinstate the trial court's judgment, which had granted their motion for summary judgment. However, the high court ruled against them, giving the condo owners another opportunity to secure millions in coverage for the damage.
The case, Landmark American Insurance Co. et al. v. Richland Trace Owners Association, has been ongoing since the hailstorms hit in March 2016 and an additional storm in 2017. The association had only been paid for the damage caused by one of the hailstorms, and the insurer had argued that it had surrendered its right to coverage for the earlier storm because it had not given prompt notice. However, the appeals panel rejected that argument, saying that the insurer had not shown that it was prejudiced by a delay.
Marc E. Gravely, one of the attorneys representing Richland Trace, said that his client had not yet fixed the damage to its property because it was waiting for insurance proceeds. He noted that the case was just one of many similar policyholder property damage cases that had been brought to the Texas Supreme Court over the years, highlighting the difficulties faced by property owners.
The ruling is a victory for policyholders and a reminder to insurers that they cannot engage in bad faith conduct without facing consequences. Samuel Lopez, a legal news contributor for USA Herald, noted that insurers have a duty to act in good faith and to promptly investigate and pay out claims that are covered under their policies. When insurers fail to do so, they may be held liable for bad faith and face legal action.
In this case, the insurer had attempted to deny coverage for the earlier hailstorm by arguing that the appraisal award of below $100,000 only covered the damage caused by the 2017 storm. However, the appeals panel disagreed, stating that the appraisal award was decided upon only under the terms of the 2017 policy, and no coverage was afforded under that policy.
The ruling of the Texas Supreme Court sends the case back to a Dallas court for reconsideration, where Richland Trace will have another chance to secure coverage for the damage caused by both hailstorms. The case serves as a warning to insurers that they must act in good faith and pay out claims that are covered under their policies, or they will face the consequences of their bad faith conduct.