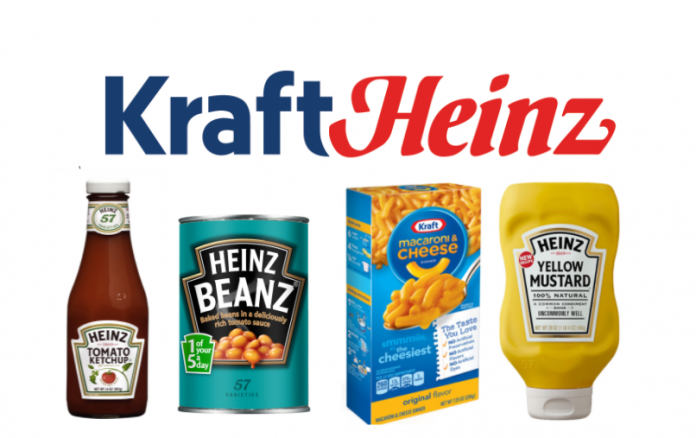 The Kraft Heinz Company (NASDAQ: KHZ) and its former executives agreed to pay more than $62 million to resolve a complaint alleging that they committed accounting misconduct.
On Friday, the U.S. Securities and Exchange Commission (SEC) announced its accounting charges and settlement with Kraft Heinz, its former Chief Operating Officer Eduardo Pelleissone, and its former Chief Procurement Officer Klaus Hofmann.
SEC charges against Kraft Heinz, Pelleissone, and Hofmann
In the complaint, the SEC alleged that Kraft Heinz, Pelleissone, and Hofmann engaged in a long-running expense manipulation scheme. They committed the scheme to inappropriately reduce the food giant's cost of goods and to achieve its cost savings targets.
According to the Commission, its investigators found that the food giant and its former executives engaged in different types of accounting misconduct from the fourth quarter of 2015 until the end of 2018.
Their alleged improper accounting practices include recognizing unearned discounts from suppliers and maintaining false and misleading supplier contracts. As a result. Kraft Heinz reduced its cost of goods and achieved its cost savings targets during the relevant period. It also resulted in the food giant reporting inflated adjusted  earnings before interest, taxes, depreciation, and amortization (EBITDA), a key measure of a company's overall performance.
When the SEC started its investigation in June 2009, Kraft Heinz restated its financial statements in its quarterly regulatory filings with the Commission. The food giant corrected a total of $208 million in cost savings arising from 295 transactions and it also corrected its adjusted EBITDA.
Additionally, the SEC alleged that Pelleissone and Hofmann ignored warnings signs that Kraft Heinz procument division's employees were bypassing the company's internal controls in connection with supplier contracts. Instead of correcting the problem, They allegedly negligently approved and failed to stop false and misleading supplier contracts.
The SEC asserted that Kraft and Heinz, Pelleissone, and Hoffmann violated negligence-based anti-fraud, reporting, books and records, and internal accounting controls provisions of the federal securities laws.
Details of the setllement
Kraft Heinz, Pelleissone, and Hoffman offered to settle with the SEC without admitting or denying the allegations against them.
Under the SEC Order, Kraft Heinz agreed to pay a civil penalty of $62 million and agreed to cease and desist from future viuolatings of the federal securities laws.
Pelleissone agreed to pay a civil penalty of $300,000 as well as to pay disgorgement and prejudgment interest of $14, 211.32. He also consented to stop from future violations.
Hoffmann agreed to pay a civil penalty of $100,000 and to cease and desist from future violations. He also agreed to the SEC order prohibiting him from serving as an officer or director of a public company for five years. The Commission's settlement with him is subject to court approval.
In a statement, SEC division of Enforcement Associate Director Anita Brandy said, "Kraft and its former executives are being held accountable for placing the pursuit of cost savings above compliance with the law."
———————————-
Have a story you want USA Herald to cover? Submit a tip here and if we think it's newsworthy, we'll follow up on it.
Want to contribute a story? We also accept article submissions – check out our writer's guidelines here.