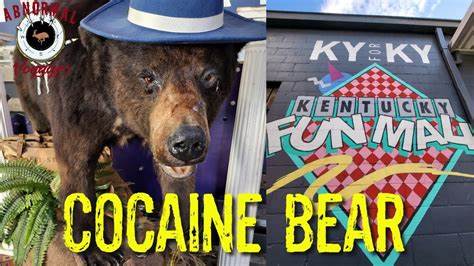 The story of the Cocaine Bear has been turned into a Hollywood movie. And since its February release it's been getting great reviews.
 The film was directed by actress Elizabeth Banks who admits she is worried about her mother seeing the film.
It stars husband-and-wife team, Keri Russell and Matthew Rhys. And popular actor Ray Liotta, had a role in the film. But he sadly died during the production. 
It started in the 1980s
In 1985, a black bear weighing 175 pounds was found dead in northern Georgia next to a ripped-open duffel bag containing 40 empty packets of cocaine.
The cocaine, worth an estimated $15 million, had been dropped from a plane by drug smuggler Andrew Thornton. 
According to the Georgia Bureau of Investigations, Thornton fell to his death when he parachuted out of the plane chasing his cocaine. He "hit his head on the tail of the aircraft" which knocked him unconscious. And unable to open his parachute.
The bear, dubbed the Cocaine Bear, had consumed the cocaine and died from a range of ailments, including heart failure and respiratory failure.