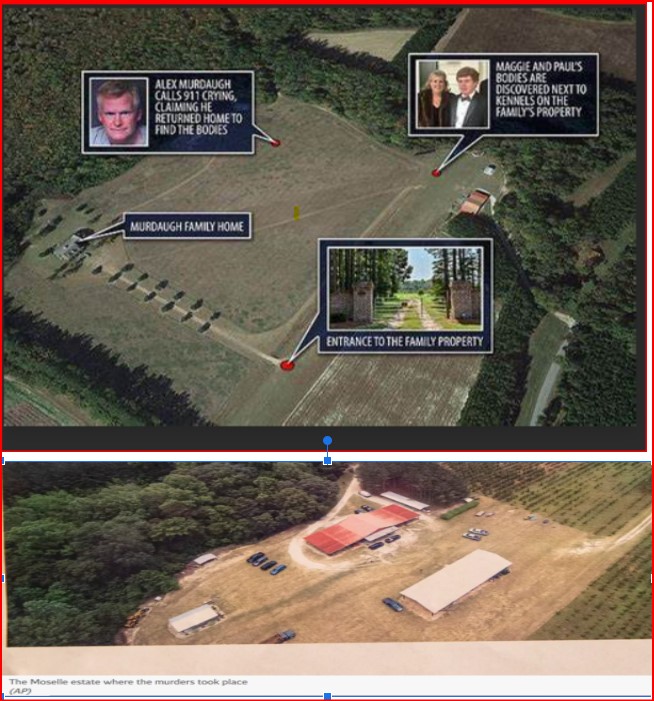 The disgraced heir to a South Carolina legal dynasty Alex Murdaugh was convicted of the shocking murders of his wife Maggie and son Paul.
The well-known attorney was convicted of two counts of murder in the June 2021 deaths. And the dramatic six-week "trial of the century" inside the Colleton County Courthouse in Walterboro, South Carolina captivated a global audience.
Before finding the 54-year-old Alex Murdaugh guilty on March 2 the jurors were taken to the place where it all began.
Loaded into a county bus and warned not to discuss the case the jury was taken to Moselle. The Murdaugh family's sprawling 1,700-acre estate is in Islandton, South Carolina. And the jurors got to see for themselves the crime scene where Maggie and Paul were murdered.
In many ways, this is the end of a once-powerful dynasty.
In the aftermath of the slayings, South Carolina's State Law Enforcement Division (SLED) opened investigations into the deaths of Stephen Smith and Gloria Satterfield.
Shocking unsolved murders surrounding the Murdaughs
Smith, 19, was found dead on a road in Hampton County in 2015. His death was ruled a hit-and-run. But there have always been suspicions of foul play in the community. And the Murdaugh name cropped up dozens of times in the initial investigation.