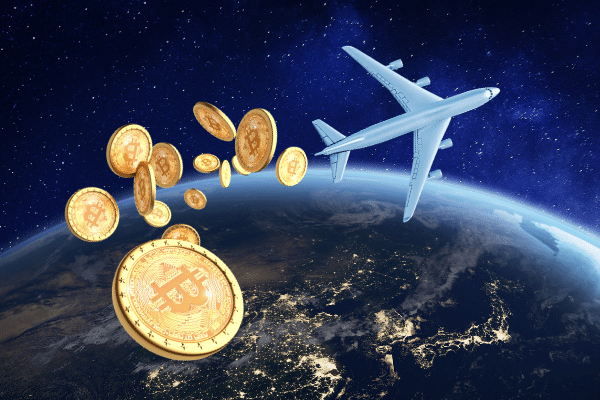 The 27-year-old founder of Thodex, the first crypto exchange in Turkey, disappeared last week. There is widespread speculation that he is fleeing with as much as $2 billion dollars in investors' cash.
The drama began on April 21, when the Thodex exchange froze trading. A mysterious message appeared on the site saying five days were needed "to deal with an unspecified outside investment."
CEO Faruk Fatih Ozer closed his Twitter account and deleted all Instagram posts shortly before being photographed at the Instanbul Airport. Turkish authorities released a photo of Ozer at passport control. His destination has not been confirmed, but rumors are that he may have flown to Albania. 
The Turkish Justice Ministry, in partnership with Interpol, issued a"red notice"  which requests the immediate arrest of the disgraced crypto boss.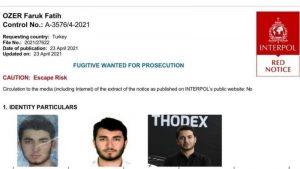 Thodex goes Global
Thodex, attracted attention when it was founded in 2017. It was the first crypto exchange with more than 5 cryptocurrencies on its board. They also established the first Bitcoin ATMs in Turkey. Thodex popularity grew quickly with the offerings of new features and innovations. And it became known as the "stock exchange of the first." 
The national currency of Turkey is the lira. For nine years its value has been declining. And the entire region still suffers from the fallout of the techno-pandemic which has devastated the economy.
The dramatic rise of cryptocurrency attracted first-time investors who were desperate to protect their money from inflation. And they were hoping to profit. 
 Bloomberg reports that in Turkey, it only takes about 50,000 lira ($6,000) for anyone to establish a crypto exchange. Cryptocurrency is still so new it is not heavily regulated. In 2020 there was lots of news of frauds in the crypto marketplace. And some of the exchanges are run by unqualified crypto bosses making promises they can't keep to new investors.
Global newswire just announced in December that Turkey-based Thodex has recently become a global brand. The company obtained FinCen MSB licensing from the U.S. This enabled it to recruit users internationally.
With over 700,000 users Thodex is still one of the biggest crypto exchanges in Turkey. 
Cryptocurrency Exchange goes Offline 
Many of them signed up for the introductory offer of 'millions' of free Dogecoins. A recent statement from the exchange says 4 million of the meme-inspired crypto tokens have been distributed. But a number of users insist they haven't received the free Dogecoin promotion.
Last week the Thodex website froze. The company was claiming it could sell Dogecoins at one-fourth of its trading price on other cryptocurrency exchanges. It then locked in these investments. And would not allow the coins to be converted or sold.
There are reports that Thodex "temporarily" closed the platform to address an "abnormal fluctuation in the company accounts."
A Thodex company spokesman, possibly Ozer, denies all the allegations. And he says the problems they are having impacts 'only' 30,000 of its clients. 
The company further states that the inaccurate media reporting has ruined its reputation, making it impossible to continue operations.
"The allegations that [accounts of] 391,000 people disappeared after a loss of approximately $2 billion, which was [reported] to the public on 22.04.2021, are unfounded," the Thodex statement says. "It is necessary to make this statement in order to respond urgently to these claims that go beyond the limits of honesty and conscience."
With the founder on the run and their accounts frozen, many investors/users are in panic mode. The fear is that this could be a multi-billion dollar fraud. And regardless of the numbers, Thodex users are just hoping their money isn't gone forever.
———————
Have a story you want USA Herald to cover? Submit a tip here and if we think it's newsworthy, we'll follow up on it.
Want to contribute a story? We also accept article submissions — check out our writer's guidelines here.