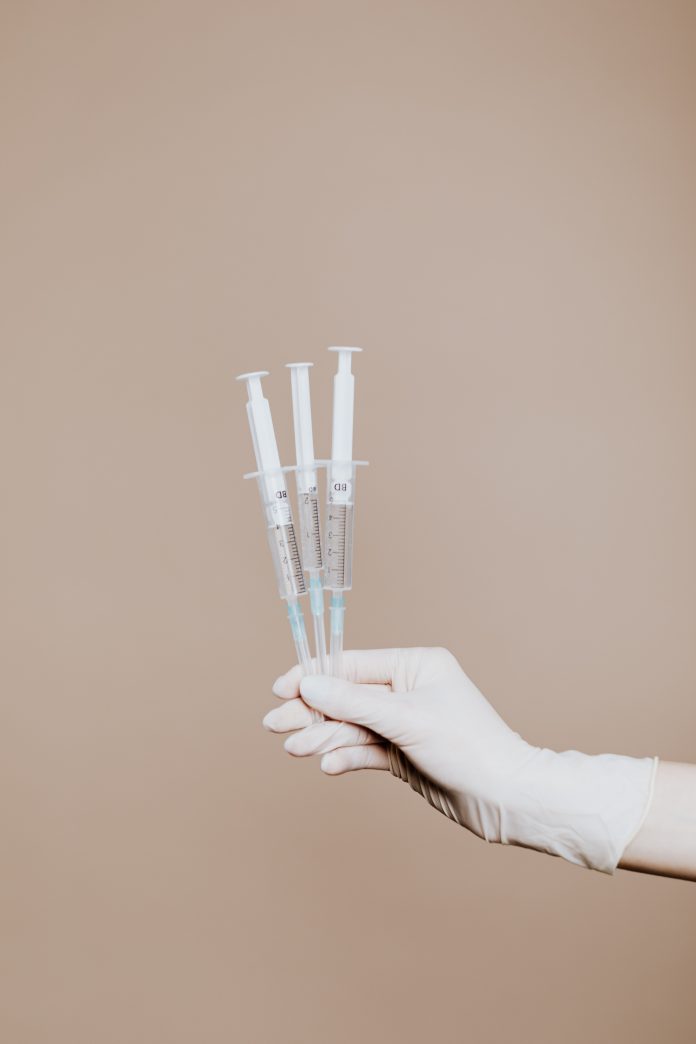 After a 17-year halt on federal executions, death row claimed three lives this week. Because each state has it's own laws regarding capital punishment, and about half of U.S. states no longer have it, the prosecution sometimes looks to the federal government to enforce the death penalty. 
Texas, one of 28 remaining states that still exercises the death penalty, executes more inmates than any other state. In Washington state, the state supreme court has ruled that the death penalty is unconstitutional. California, Oregon, and Pennsylvania still have death penalty laws on the books but are under gubernatorial moratorium, meaning they can't be exercised. Others have simply abolished the death penalty. 
According to the ACLU, 98% of executions are done on the state level, this is because it is the job of the state to regulate crime. Executions at the federal level are reserved for those who have committed federal offenses.
Many times though, states issues will be taken to the higher, federal court if there is an issue about state overreach. The eighth and fourteenth amendment put limits on states ability to punish, so in extreme cases, the issue is taken to a federal court.
Real life Breaking Bad
On July 17, Dustin Honken, 52, was executed by lethal injection for the 1993 murders of five adults and two children. The motive was to silence informants and frustrate an investigation into his drug trafficking.
Honken, who grew up in Iowa, later moved to Arizona where he built a meth empire. Twenty-seven years ago this week, after dealer Greg Nicholson secretly recorded Honken and testified against him in front of a grand jury, Honken and his girlfriend went to Nicholson's home. Together, they murdered Nicholson, his girlfriend Lori Duncan, and her daughters, 10-year-old Kandi and 6-year-old Amber. 
In 2004, while serving a 27-year prison sentence on a federal drug conviction, Honken went on trial for those murders. The court took unprecedented security measures during his trial, keeping the jury anonymous and having Honken, who was outfitted with a stun belt, bolted to the floor of the courtroom to prevent him escaping. 
While his attorneys argued there was no physical evidence linking Honken to the murders, there was overwhelming oral evidence and testimony from witnesses. Honken's childhood friend said he helped melt down the gun used in the slaying. Fellow inmates testified against Honken, sharing information he told them in prison. 
Kansas man butchers two women, dumps 16-year-old in a septic pond
Thursday, July 16, Wesley Ira Purkey, of Kansas, was executed by lethal injection for murdering teenager Jennifer Long in 1998 and an 80-year-old woman with polio. 
His legal team said Purkey was mentally unfit for execution, arguing that he had dementia, bipolar disorder and schizophrenia. His team claims he was so unwell, he could not remember key dates or names and could not meet with legal and mental health professionals for extended periods of time. 
"I deeply regret the pain and suffering I caused to Jennifer's family. I am deeply sorry … I deeply regret the pain I caused to my daughter, who I love so very much. This sanitized murder really does not serve no purpose whatsoever. Thank you," Purkey said before a prison official administered lethal injection. 
White supremacist claims innocence, gets the death penalty
Daniel Lewis Lee was recruited by Chevie Kehoe to try to make a whites-only nation in the Pacific Northwest in the 1990's. In 1996, they murdered a Little Rock, Arkansas, family while trying to steal their guns and $50,000. 
In regards to the murder, Lee was given the death penalty and Kehoe was sentenced to life in prison. In his final moments, Lee said he was a flawed person, but was not a murderer.  
His victims' family members say that Lee should have been given the same sentence as the man who recruited him. There were plenty of concerns about social distancing and mask wearing, as the first federal execution was set in the middle of a pandemic. 
There are no further federal execution plans currently announced. 
————————————————–
Have a story you want USA Herald to cover? Submit a tip here and if we think it's newsworthy, we'll follow up on it.
Want guaranteed coverage? We also offer contract journalism here.  Just be sure you're comfortable giving up editorial control, because our journalists are dogged and will follow the story through to it's conclusion. The story will be published to our exacting standards, without regard for your preferred slant.
Want to contribute a story? We also accept article submissions — check out our writer's guidelines here.