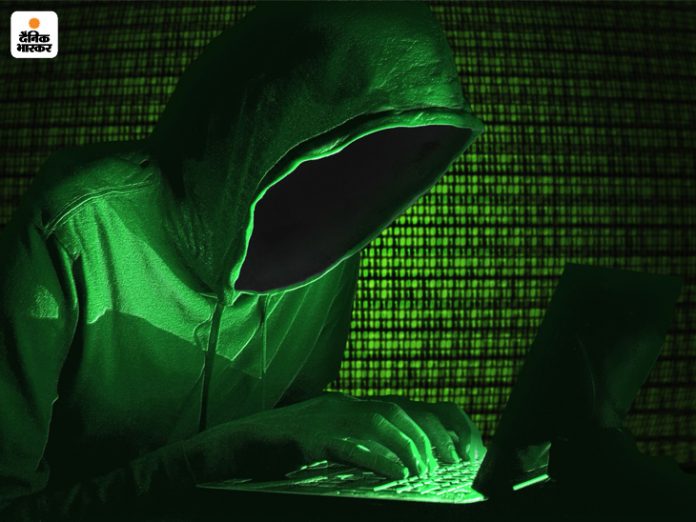 Uswitch, a UK online telephone and comparison switching service, put together some dark web data. And it shows the top 10 U.S. cities which use the dark web the most.
The report was generated using Google's Keyword Planner to get search volume data. The firm used average monthly searches for the terms 'dark web' and 'how to access the dark web?'  over the last 12 months. They obtained data about which countries' populations are checking it out.
The US has logged in the most online searches with a total of 368,000 people using the keyword terms. India's combined searches hit over 250,000 last year.
Uswitch determined that the U.S. is the most interested in getting on the dark web. And India and the U.K. are second and third.
The report reveals not only the top 10 darknet cities in the U.S. but also in the U.K. And there is a list of the top 10 cities in the world accessing or at least interested in finding this part of the internet.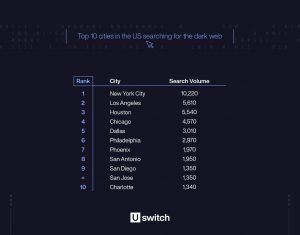 Why the dark web?
The Dark Web is the underbelly of the internet. It's where lots of shady and illegal activity occurs. It is a place where its users prefer to remain anonymous. And it is often in their best interest to hide their location. 
In this part of the internet special web browsers and search engines are required for access. These websites often require encryption. 
For years the dark net has been associated with the sale of drugs, guns, and porn. And it's also a big marketplace for stolen bank information, hacked passwords, usernames, Social Security numbers. Hackers can also purchase ransomware code and ransomware.
Many of these types of transactions are bought and paid for with cryptocurrency. And the idea is to make them virtually untraceable.
The National Institute of Justice recently referred to the dark web as "a hub of criminal commerce, a fully functional marketplace where hidden customers can buy from hidden sellers with relative confidence."
It "enables anonymous, highly secure communication channels to shield classified government activity and protect reform agents such as human rights activists and journalists opposed by oppressive foreign regimes," the NIJ has reported. 
Increasingly tech-savvy law enforcement all over the world has been on a mission. In the last 2 years a lot of Dark Web sites have been shut down. DarkMarket, Wall Street Market, Empire Market, Alphabay, and The Silk Road were all shuttered. And the illegal site owners were owners hunted down and prosecuted.