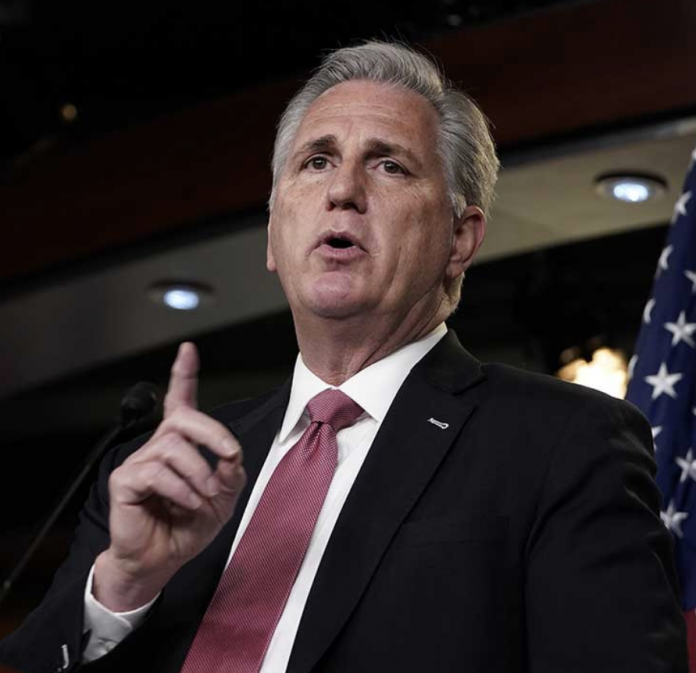 Congressional Republicans are not pleased with President Joe Biden; the same can also be said for Americans hurt by this president's policies and executive orders. Biden has served as president for a little over one month; however, Biden's policies and executive actions show that his rhetoric about bipartisanship is nothing more than lip-service.
Biden has turned down meetings with congressional Republicans and refused to work with GOP congressional members in any serious capacity. Furthermore, the 46th president continues to ram through policies that put special interest groups and foreign workers on a pedestal while deserting Americans.
Republicans have had enough of Biden's antics. Days ago, GOP House Minority Leader Kevin McCarthy unloaded on the actions of this current president.
Life in Biden's America
For many people, life in Biden's America is looking pretty bleak. On the 46th president's very first day in the White House, he killed 11,000 energy jobs by blocking the Keystone Pipeline permit; since this executive order, Republicans and Democrats alike have appealed for the president to reconsider. Still, he refuses to compromise and reach across the aisle.
It doesn't stop there, though. McCarthy pointed out that while Biden prioritized opening the Southern border and bringing migrants into the U.S., schools remain closed and children are not in classrooms. To make matters even worse, China now has a real advantage over the U.S. since Biden pushed our country back into the Paris Climate Accord.
McCarthy pointed out all of these details and more. He also noted the complicity of congressional Democrats, such as House Speaker Nancy Pelosi (D-CA) and others. The House Minority Leader remarked that Speaker Pelosi and her cohorts are more concerned with including non-essentials rather than relief in the current COVID-19 stimulus package.
Bringing Balance to 2022
McCarthy is far from alone regarding his frustrations with this current president and his administration. Many other Republicans are also noting the harm of Biden putting teachers' unions above children and illegal immigrants before U.S. workers.
In 2022, Republicans will have a shot to take back the House of Representatives and possibly even the Senate. Right now, this is the only way out for the GOP. With Republicans controlling at least one of two congressional chambers, they can restore balance to the U.S. federal government.
A Republican controlled House and/or Senate will swiftly stop the gun control legislation that Biden instructed congressional Democrats to speed up. Undoubtedly, next year's midterms will be a major factor in the direction this country takes.
McCarthy, for his part, is already working with other Republicans to regain the House majority. Multiple GOP groups are joining this fight as well to fortify the party.