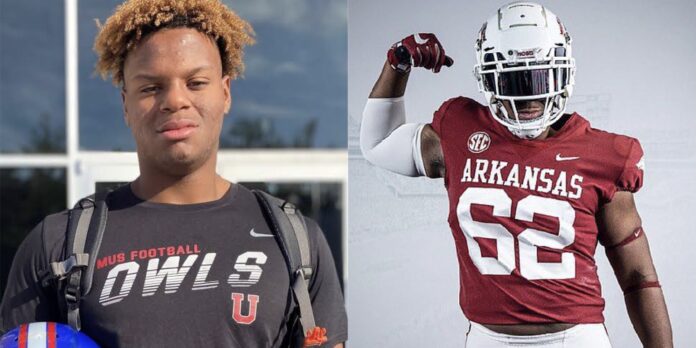 Promising high school football recruit Dion Stutts, who had recently pledged allegiance to the University of Arkansas Razorbacks, tragically lost his life on Tuesday.The 18-year-old defensive lineman, renowned for his athletic prowess, died following an ATV accident on his family's farm in Batesville, Mississippi. The news of Dion Stutts' death has sent ripples of shock and sorrow through the football community.
Panola County Sheriff Shane Phelps, in conversations with various media outlets, confirmed that the accident occurred on the Stutts' family property.
The incident, which is still under investigation, unfolded in a dramatic fashion with Stutts' vehicle somehow crashing while he was accompanied by another person.
Fortunately, the passenger remained unscathed and was able to summon help, albeit it was tragically too late for Dion Stutts.
 Tributes Pour in for Dion Stutts
In the wake of Dion Stutts' death, tributes have been flowing from all corners of the American football community.