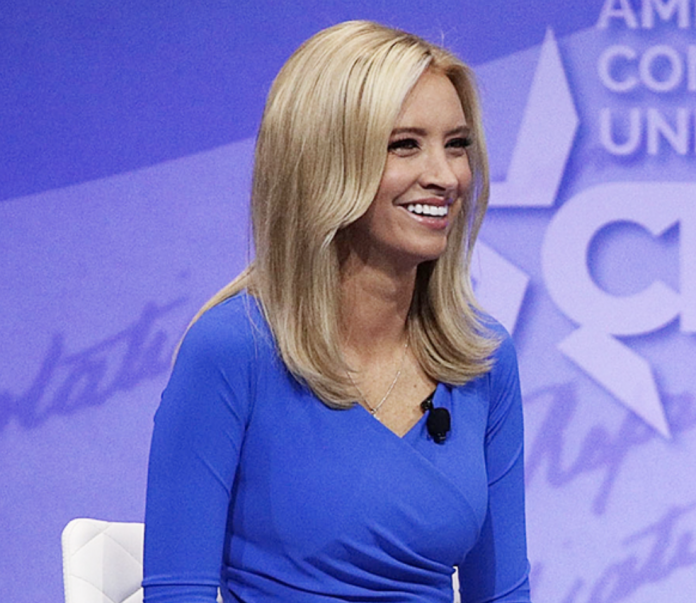 As the 2020 presidential election heats up, neither Republicans nor Democrats are holding back. Since his entry into the race, former Vice President Joe Biden has taken multiple shots at President Trump.
This time, Team Trump 2020 is returning the favor. Earlier today, Kayleigh McEnany, the national press secretary for the Trump 2020 campaign, hit back at Biden during an interview with America's Newsroom.
The Gist of the Interview
In a nutshell, McEnany stated that Biden's claims about the president lack honesty.
In her own words:
"President Trump reversed the disastrous Obama economy. Joe Biden is an empty suit who hasn't been asked a single hard question."
McEnany's statements come after Biden claimed that Trump inherited an economy generated by President Obama; the former vice president also stated that President Trump "inherited everything else in his life."
The national press secretary for Trump's re-election campaign furthermore shared her take on Pete Buttigieg, another Democrat who hopes to run against President Trump in the upcoming general election.
"We believe in giving the American people more of their money as the Tax Cuts and Jobs Act did. So if you like your money, vote for President Trump. If you want to give it to Pete Buttigieg and the socialists who want to do the Green New Deal, by all means, do that. It won't be a good scenario for your paycheck and bottom line."
Buttigieg recently discussed implementing a "wealth tax" in the event of his emergence to the presidency. Like many other Democrats, Buttigieg believes that increasing taxes on wealthy Americans is a wise economic decision.
The 2020 Presidential Election
At this time, Democrats are working overtime to outdo their in-party competition and stand out. While virtually all candidates have censured President Trump, Biden presently remains in the lead. Sanders is the second most popular Democrat in the race, while other potential contenders struggle to gain significant ground.
The Trump 2020 campaign, by their own admission, does not view Democrats as a threat. Instead, they have cited mainstream media bias as one of the biggest hurdles which they'll have to overcome.
At this time, Biden has not publicly responded to Kayleigh McEnany's statements.