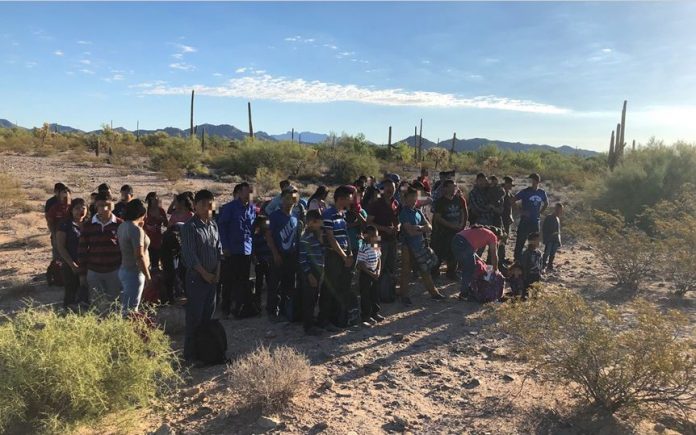 The Trump administration is planning to implement a new and stricter asylum rule to reduce the influx of Central American migrants attempting to enter the United States at the southern border.
On Monday, the U.S. Department of Homeland Security (DHS) and Department of Justice (DOJ) published the Third-Country Asylum Rule in the Federal Register.
The new rule requires migrants fleeing their countries to first seek asylum in one of the countries they pass through as they travel towards the United States. Failure to do so will make them ineligible to seek protection from U.S. when they present themselves at the southern border.
In a statement, DHS Acting Secretary Kevin K. McAleenan explained, "While the recent supplemental funding was absolutely vital to helping confront the crisis, the truth is that it will not be enough without targeted changes to the legal framework of our immigration system. Until Congress can act, this interim rule will help reduce a major 'pull' factor driving irregular migration to the United States."
In addition, McAleenan said the new asylum rule will enable the DHS and DOJ to accelerate the processing of cases originating from the southern border.
AG Barr said new asylum rule is a "lawful exercise of authority" given by Congress
"Ultimately, today's action will reduce the overwhelming burdens on our domestic system caused by asylum-seekers failing to seek urgent protection in the first available country, economic migrants lacking a legitimate fear of persecution, and the transnational criminal organizations, traffickers, and smugglers exploiting our system for profits," he said.
On the other hand, Attorney General William Bars said the U.S. is a generous country but the number of migrants seeking asylum at the southern border is overwhelming.
AG Barr explained that Congress gave both agencies the authority to restrict eligibility for asylum. He emphasized that the new asylum rule is a "lawful exercise" of that authority.