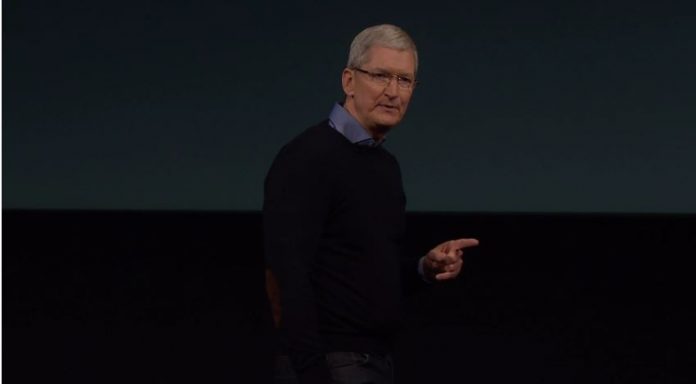 President Donald Trump said Apple CEO Tim Cook made a "compelling argument" regarding tariffs and the tech giant's competitor Samsung Electronics during their dinner meeting on Friday.
On Sunday, Trump told reporters that Cook presented to him a "good case" that competing with Samsung will be difficult due to the U.S. tariffs on China. Apple is producing most of its products including the MacBook, iPad and iPhone in China through is manufacturing partners including Foxconn, Pegatron and Wistron.
Cook explained that paying tariffs is unfair for Apple because Samsung manufactures most of its products in South Korea. Therefore, it has an advantage because it is not facing the same obstacle as Apple.
Trump said, "I thought he made a very compelling argument.  It's tough for Apple to pay tariffs if it's competing with a very good company that's not."
Last month, the President decided to impose additional 10 percent tariffs on $300 billion worth of goods imported from China including consumer electronics. The new tariffs, scheduled to start on September 1, will affect nearly all of Apple's products.
Last week, Trump postponed the implementation of the new tariffs for certain products such as cellphones until December 15. The primary reason for the delay is to prevent discouraging consumers from shopping during the holiday season.
In a recent note to investors, Ming-Chi Kuo, an analyst at TF International Securities, believes that Apple will absorb additional costs due to U.S. tariffs on China. As a result, the tech giant will suffer a negative impact on profits from its hardware business.
Additionally, Kuo believes that the "negative impact on Apple are limited and temporary because the profit from service business is growing, and non-Chinese production locations will gradually increase