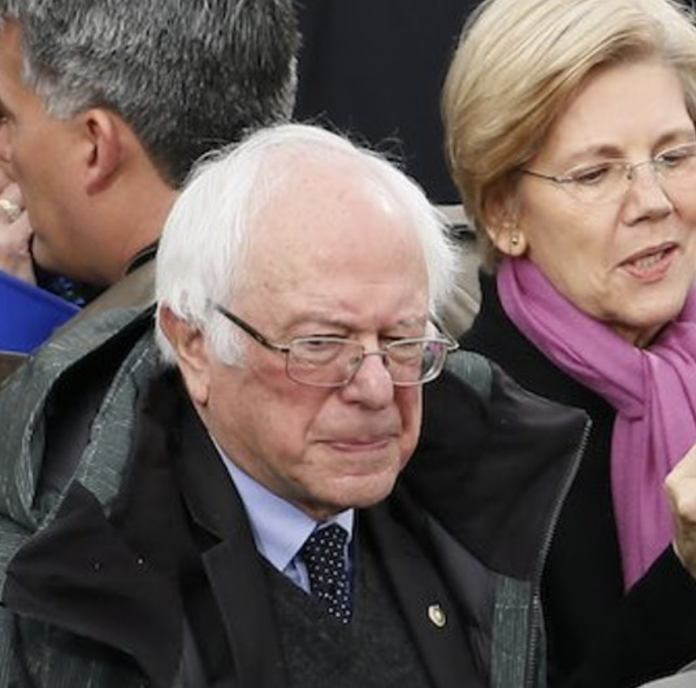 Earlier today, President Trump weighed in on Bernie Sanders' decision to enter the 2020 presidential election; according to the president, Sanders "missed his time" to run for office.
A Closer Look at President Trump's Commentary
Sanders made headlines earlier this morning when he formally and officially announced his entry into the 2020 presidential election. The self-declared Democratic-socialist proudly affirmed that he will lead a victorious "grassroots" movement to the White House.
However, not everyone is as confident in Sanders' ability to win in the 2020 election as he is. Hours ago, President Trump spoke to the press and provided his thoughts on Sanders' decision to toss his hat into the ring.
The president's remarks read as follows:
"Personally I think he missed his time. But I like Bernie because he is one person that, you know, on trade he sort of would agree on trade. I'm being very tough on trade, he was tough on trade."
Trump then stated that Sanders doesn't know what to do as it pertains to trade:
"The problem is he doesn't know what to do about it. We're doing something very spectacular on trade. But I wish Bernie well. It will be interesting to see how he does."
Everything You Need to Know about Sanders 2020
The entry into the 2020 presidential election marks Sanders' second time at running for the White House. The Democratic-socialist failed in 2016 after Hillary Clinton managed to win the nomination. Not long afterward, some Americans claimed that the Democrat Party cheated Sanders out of the nomination by handling Clinton superdelegates.
When Sanders announced his current bid for the presidency, he delivered some unsurprising talking points. Like many left-wingers, he defended far-left policies; these policies include Medicare-for-All, tax hikes on wealthy Americans, and socialized employment. Sanders moreover stated that these policies have gained popularity since Trump's presidency and are no longer viewed as radical by most people in this country.
Shortly after Sanders officially declared his second run for president, the Republican National Committee issued a critical statement:
"Bernie Sanders is a self-avowed socialist who wants to double your taxes so the government can take over your health care. The vast majority of voters oppose his radical agenda, just like they are going to oppose all the 2020 Democrats who have rushed to embrace it."