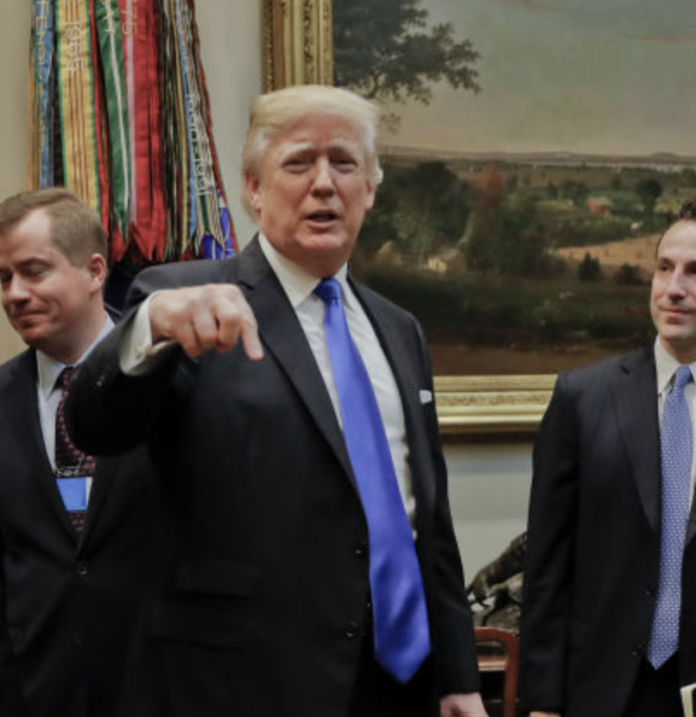 On Thursday, President Donald Trump announced the cancellation of his previously upcoming summit in Argentina with his Russian counterpart Vladimir Putin.
A Look at President Trump's Announcement
The commander-in-chief posted the following series of tweets earlier today:
Based on the fact that the ships and sailors have not been returned to Ukraine from Russia, I have decided it would be best for all parties concerned to cancel my previously scheduled meeting….

— Donald J. Trump (@realDonaldTrump) November 29, 2018
….in Argentina with President Vladimir Putin. I look forward to a meaningful Summit again as soon as this situation is resolved!

— Donald J. Trump (@realDonaldTrump) November 29, 2018
The tweets come after the president's earlier statements to the press; Trump previously declared that he and the Russian President were likely to convene with one another. Now, this is apparently not the case.
Additional Information Regarding the Cancelled Summit
Had Trump and Putin met in Argentina, they would have discussed multiple subject matters. Earlier this week, National Security Adviser John Bolton stated that the two presidents planned to talk about arms control, the Middle East, security matters, and subjects touched upon during their summit in Helsinki.
President Trump's last meeting with his Russian counterpart served as a target of criticism for the former's detractors. Critics opined that Trump should have condemned the Russian government for allegedly interfering in the 2016 presidential election. However, during remarks to the press, President Trump stated, in essence, that he believed Putin's professions of innocence regarding accusations of interference.
At this time, Russia still remains in political discord with Ukraine. As noted in the president's tweets, Ukraine is still waiting for the return of their vessels and soldiers. In early 2014, Russia breached Ukrainian lands, thus managing to gain control of the latter's infrastructure and other assets. This subsequently prompted condemnation from multiple groups and countries around the world.
The now-canceled Argentina meeting between Trump and Putin was scheduled to take place during the G20 summit. Russia's failure to return Ukraine's vessels and ships has now started to ripple out in multiple directions.
German Chancellor Angela Merkel stated that she plans to have words with Putin on the matter during the G20. Moreover, Petro Poroshenko, the current Ukrainian President, maintains that Russians on Ukrainian lands will soon face penalties. These penalties include restraints on international traveling, exchanging foreign money, and taking out money from the bank.
At this time, there is no word as to whether Russia will relinquish their hold on Ukrainian vessels. Additional updates will follow this report as new developments arise.