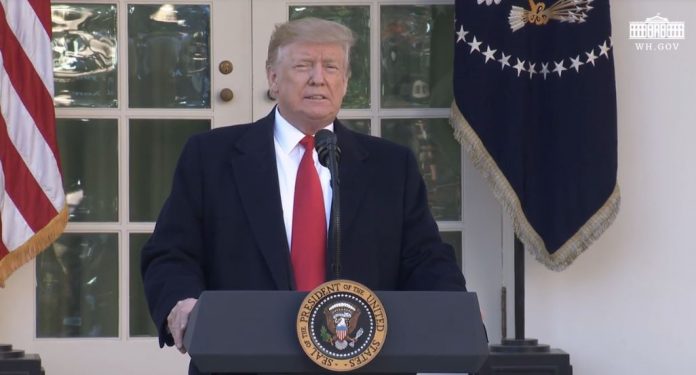 President Donald Trump announced his decision to support a short-term spending bill to reopen the federal government for three weeks. The measure will not include any new funding to build a border wall.
The partial government shutdown is on its 35th day, the longest in the history of the United States. Nine federal departments are closed and impacted around 800,000 federal workers.
The standoff between the Trump and Congress regarding his demand for $5.7 billion in funding to build a wall at the U.S.-Mexico border was the primary reason for the shutdown.
In his remarks at the White House Rose Garden on Thursday, Trump said, "I am very proud to announce today that we have reached a deal to end the shutdown and re-open the federal government."
"I will sign a bill to open our government for three weeks, until February 15. I will make sure that all employees receive their back pay very quickly or as soon as possible," the President added.
For weeks, Trump said he will not end the shutdown until he gets his demand for $5.7 billion in border wall funding. He even threatened to keep the shutdown for months or even years.